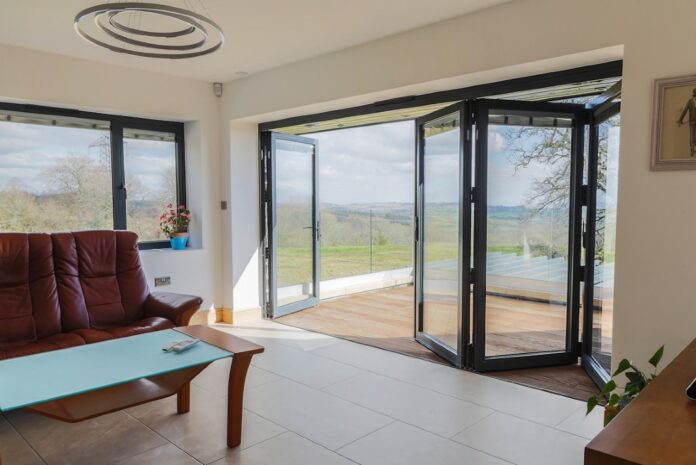 Oxford's New Garden Room Company has chosen aluminium fabricator Fentrade as its bi-fold and casement window supplier. The New Garden Room Company is part of the New Home Improvement Group.
Darren Field, the group's founder and managing director, said: "We've worked with larger aluminium manufacturers but we changed to Fentrade because we needed a much more personal service tailored to our requirements. Fentrade has delivered in a way the bigger companies didn't."
He added: "The build quality of the products is second-to-none, as is the versatility. Our rooms are bespoke. Fentrade has numerous colour options so customers can personalise their windows and doors. They can also opt for enclosed blinds, which give a sophisticated finishing touch.
"Our customers expect a high standard of service. Little details like this add value to their experience and help us provide a premium offering."
The products and service that New Garden Room Company has received from Fentrade has led to the company diversifying into the refurbishment market, Darren reported. The business is set to supply the AluK range of Document-L-compliant residential products.
Darren said: "Our confidence in Fentrade has allowed us to think bigger and expand into new areas. These are exciting times and we are looking forward to deepening our relationship with Fentrade as we grow."
Fentrade is based in Newport, Wales. It is an award-winning fabricator and a member of the Council for Aluminium in Building. New Garden Room Company serves the Oxford area.