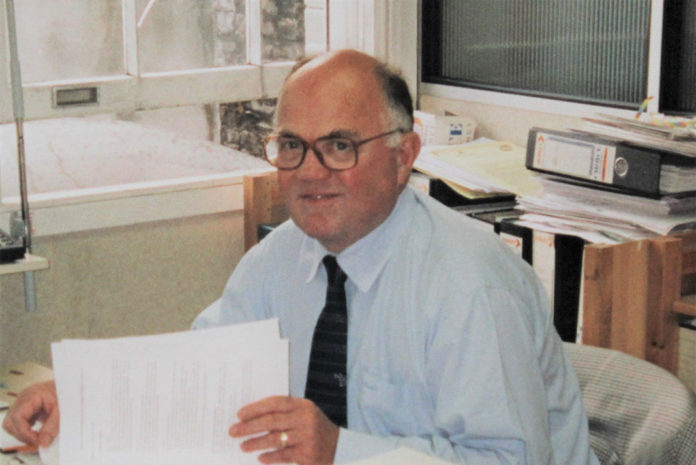 The Glass and Glazing Federation (GGF) has announced the death of former employee, John Weir on Saturday 17 November.
As the federation's first standards committee secretary, John was reported to be a stalwart who developed the GGF's technical department and helped develop many of the early standards in the industry. In the late 80s, John was instrumental in helping the UK to Harmonise Standards within the European Union.
From its earliest days in 1977, John was involved in the GGF's technical set up. His wife Rosemary was the GGF membership secretary and he was technical secretary. Rosemary was involved in the negotiations which brought the four glazing associations (Glass Benders, Safety Glass, Insulating Glass and Flat Glass) together to form the Glass and Glazing Federation.
Not only did John drive forward industry standards, but he also helped develop the federation to ensure that it became the credible face for all matters technical. In doing so, he enabled technical and legislative discussions at local, national and international Governmental level.
Steve Rice, GGF director of technical affairs led the tributes, commented: "John was an incredibly knowledgeable, loyal and passionate person. He was pivotal in the co-ordination and production of 'The GGF Glazing Manual' in late 1977. It was a landmark, the first significant technical publication the GGF ever launched. I was extremely sorry to hear this news and my thoughts are with his family at this time."
Brian Waldron, chairman of the GGF standards committee said: "I was very sad to hear of John's passing and my sympathies go to his nearest and dearest. He contributed so much to the GGF and industry and those who knew him will never forget his commitment to raising the standards in our industry."
John Agnew, GGF president added. "I knew John for many years and admired his vast knowledge and passion for the glass and glazing industry. He was a true pioneer of the industry and advanced the GGF on many fronts. My sincere condolences go to all his family and friends at this difficult time."
John Weir was 79 years old and was married to Rosemary for 36 years. His funeral will take place at 12.15pm on Thursday 6 December at Eastbourne Crematorium.