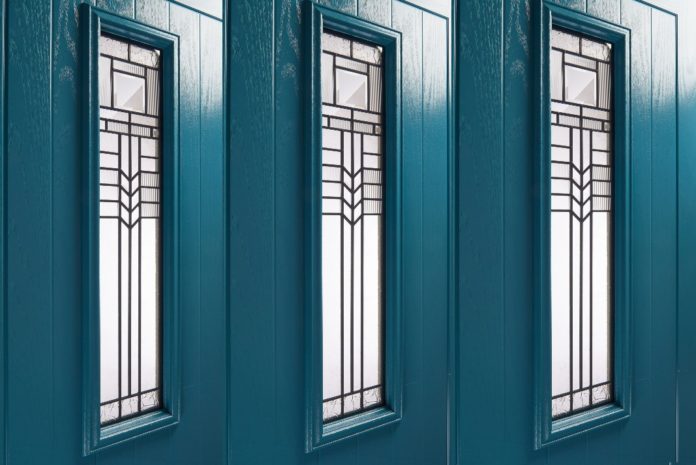 Supplier ODL Europe has reported continued sales growth for its Trisys glazing cassette. Nathan Barr, ODL's managing director, explained: "We've seen unprecedented demand in recent months, and continue to build up healthy stock levels using our in-house injection moulding capabilities as we continue to supply our growing customer base.
"Trisys is the market-leading composite door glazing system for a reason," Nathan added. "It's packed with innovative features that make assembly quick and easy while still delivering outstanding quality to our customers."
The speed and ease of fitting this product is attributed to Trisys' intelligent design, which consists of just three parts. The outer frame and inner cassette screw together to hold the door glass into place, and the inner frame simply snaps on. An innovative clip system eliminates screw hole covers, giving a more attractive finish. This also means no preparation, no adhesion promotor and no special primers are needed.
Nathan said: "Our Trisys three-part glazing system is an intelligent and uncomplicated cassette system, and, having been fitted in millions of doors worldwide, it comes with a tried and trusted pedigree." Trisys is available in a range of sizes and a colour options, including white, red, green, blue, black, grey, chartwell green, oak and rosewood. It meets PAS24:2016 and Secure by Design requirements, and is manufactured with high-performance resin, so it needs less long-term maintenance.
The Craftsman Framing System is designed with architectural style in mind. The broad, flat-profile frame is designed to blend with the door's finishing details. For true craftsmen door aesthetics, a dentil shelf is also available.
Zeel is a sleek, versatile contemporary glazing cassette that aims to blend seamlessly into the door, allowing the door glass to take centre stage. ODL's Spotlights frame and glass system has been designed to provide the ultimate in design flexibility.
Trisys cassettes are manufactured in-house at ODL Europe's Bootle headquarters, which gives the company complete control over its cassette production and eliminates the reliance on third parties. Nathan concluded: "Our growing customer base appreciate the ease of fitting our products, and strong design aesthetics, which is why demand for our Trisys glazing cassette has never been stronger."