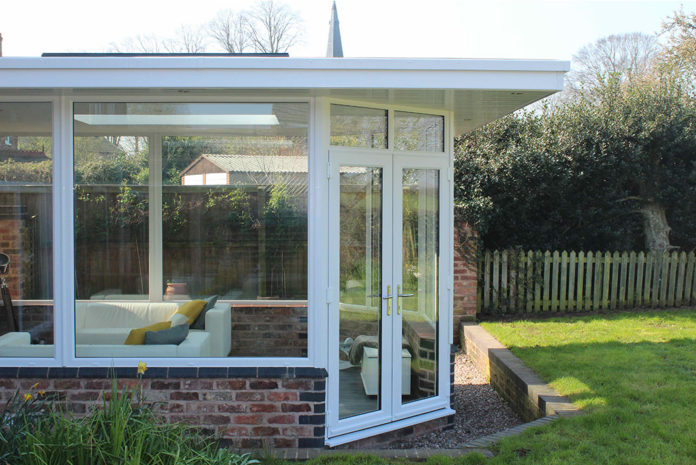 Justin Williams, international sales and marketing director at trade fabricator Modplan, says he is on an 'awareness-raising mission' when it comes to conservatory roofs. He said: "The Leka warm roof and the Leka orangery roof are the standout exceptions in a market where consumers think all warm room replacement systems are the same. Our Leka roof options give installers the ability to create real roof differentiation and offer the consumer something very different instead of the usual me-too offering when it comes to replacements.
"Most homeowners didn't actually install their conservatory. It came with a house they bought. They aren't precious about it and at some point, they'll want to change the way it looks or tackle the fact it isn't a year-round room. Leka products provide a solution in a clean, contemporary way that other warm roof systems simply can't match."
Justin gives the example of a typical Victorian conservatory. "Many of today's homeowners view a traditional Victorian conservatory as old-fashioned," he said. "With a new Leka orangery roof, it's simple to transform it into a light-filled, warm and contemporary room. There's no need to replace dwarf walls or the existing footprint. Instead, for example, they can build a large floating flat roof with a 500mm overhang over the frame underneath it and add a lantern roof light with large glass frames 3m from the ground.
"I know all this to be true because it's the exact problem I had in my own home. The Leka orangery roof provided the solution that no other product could. My contractor wanted to build a single storey extension to meet my brief! he Leka orangery roof allowed me to design what I wanted, not what the contractor wanted to sell me. At Modplan, we can see from the surge in demand that Leka roof products are a perfect contemporary solution for many of the UK's three million conservatory owners who want to upgrade to a warm roof."
Leka roofs are said to be up to 40% lighter than other replacement roof solutions so in most retro-fit projects, the existing conservatory frames are able to take the weight of the new Leka roofing system without needing additional reinforcement. "It frees up installers to design incredible solutions for consumers because their imagination is the limit, not the product," said Justin. "And the fact the system is wonderfully simple to install, is just another bonus."