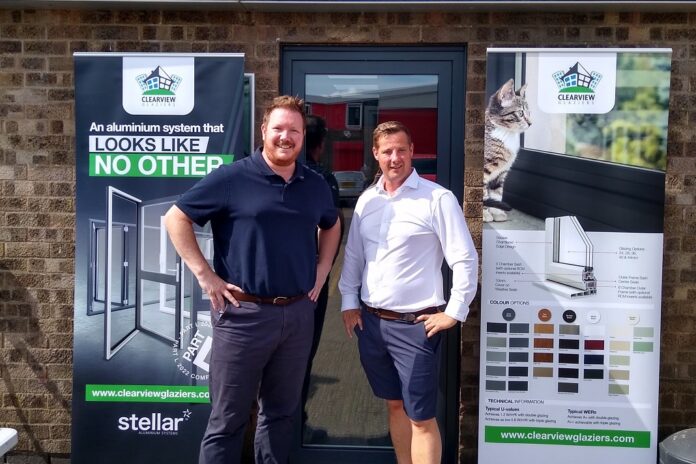 Clearview Glaziers, a fabricator of Epwin Window Systems, held two successful open days this month, business representatives have said. Clearview's full range of Stellar products, Epwin Window Systems' aluminium system, took centre stage at the first open day.
The fabricator was the first to manufacture the Stellar system. It has since invested in a new aluminium CNC machine to increase production output by an additional 20% and keep pace with demand.
Robin Squibb, Clearview's director, said: "The aim was to attract new installers and cement existing relationships. We more than achieved these aims and we've secured several new customers as a result.
"The aesthetics of Stellar are an instant draw for our customers with its flush slim sightlines. Plus, it is very easy to install, so when installers fit Stellar for the first time they never look back. As expected, the Stellar products attracted a great deal of interest and we signed up several new customers on the day."
Also on display was Optima from Epwin Window Systems. Clearview has been manufacturing the PVC-U system for four years. Robin explained: "Our PVC-U sales continue to grow year on year because it's the system that ticks all the boxes for our customers."
Neil Smith and Paul Hinds from Epwin Window Systems were on hand throughout the open day. Neil explained: "Providing our customers with the support they need to build their businesses is central to Epwin Window Systems' offering. It was great to meet some of Clearview's customers and prospects and help to further build ongoing relationships."
Robin concluded: "We have a comprehensive range of products so we can be a one stop shop for installers. Add in a commitment to quality, service and support and we have a powerful offering."
Clearview Glaziers is based in Peterborough and has operated in the domestic, trade and commercial sectors for over 20 years. The open day was part of its wider strategy to expand its trade counter that serves local installers