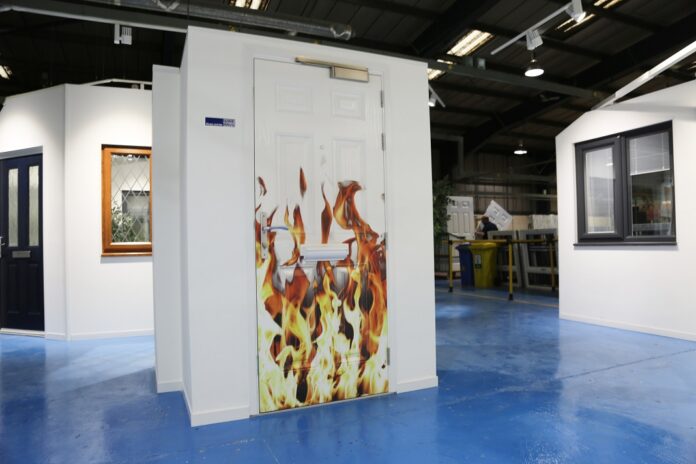 Shelforce is again increasing capacity for its Fireshel 30-minute fire-, smoke- and security-resistant door. The Birmingham-based window and door manufacturer's Erdington factory is now geared up for producing 200 doors a week to cope with rising demand, its representatives say.
After launching the Fireshel in 2020, Shelforce manufactured 70 fire doors a week. The business increased capacity to produce 130 doors a week at the start of this year.
Howard Trotter, business manager at Shelforce, said: "It doesn't seem that long ago when we had to hit 130 doors a week. the demand for our Fireshel has just continued to rise. We are getting busier and busier and have had to create more full-time jobs as a result.
"We recently welcomed a couple of competitors to come and have a look around our factory to see our employment model and the way we do things. In the end, one asked us if we could make the doors for them."
Howard added: "We also have five tower blocks in the city to get stuck into from this month onwards, for both fire doors and windows." Those projects include 6,000 fire doors for energy and regeneration specialists Equans and 2,500 for Fortem, which provides property solutions.
"We have a packed last quarter of 2022 and are looking forward to helping to deliver important refurbishment projects within Birmingham, " Howard concluded. The Fireshel is EN-tested, third-party-accredited and compliant with the latest 2020 MHCLG Annex A recommendations, representatives of the business have said. All Fireshel fire doors have been fire and smoke tested from both the inside and outside, and are PAS 024-security-tested.
Earlier this year, Shelforce announced that it was creating 10 full-time jobs at its Erdington factory. Read more here.