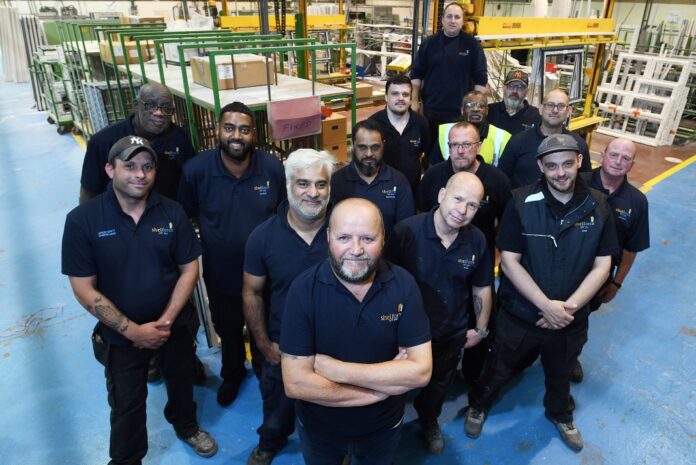 Window and door manufacturer Shelforce is creating 10 full-time jobs at its factory in Erdington, Birmingham. The recruitment drive is in response to demand for the company's popular Fireshel door.
Since launching the Fireshel in 2020, the manufacturer has had to increase its manufacturing capacity from a standing start of 70 fire doors a week. Equans has placed an order for 4,300 Fireshel fire doors from now until the end of the year, while Fortem has ordered 2,000 – both for projects in Birmingham.
Howard Trotter, Shelforce's business manager, said: "Demand for the Fireshel keeps increasing, and we're delighted to be able to help Equans and Fortem this year. To meet their needs, we are going to have to produce 130 fire doors a week. While we have the capacity, we need to strengthen our team to do that, which is why we are creating 10 full-time jobs in total."
He added: "Our commitment to supplying the highest quality products on time and to budget is the reason we have been able to form such long-lasting relationships with the likes of Equans and Fortem. We want to continue delivering that service and while 10 is a sizeable number of new positions we need to fill, it's a move we need to make we need to strengthen our team."
The Fireshel is fully EN tested, third party accredited and compliant with the latest 2020 MHCLG Annex A recommendations. All Fireshel fire doors have been fire and smoke tested from both the inside and outside, and PAS 024 Security tested. Shelforce specialises in providing high-quality PVC-U and aluminium products to local authority building projects.