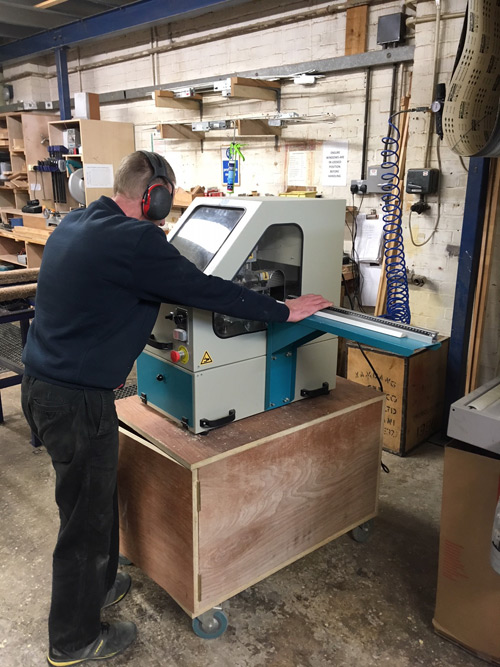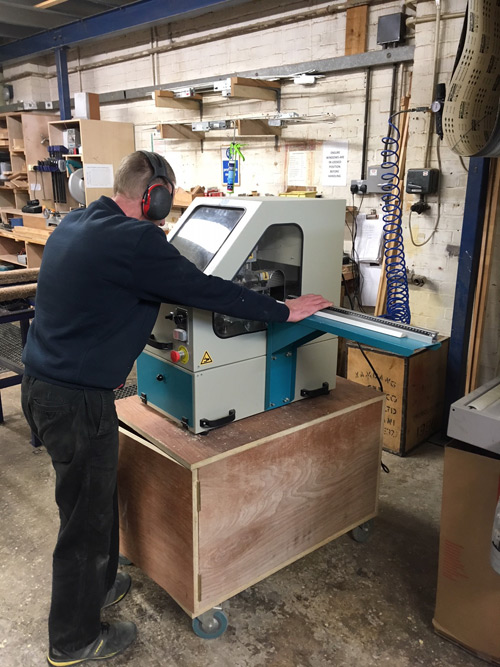 As the Machinery range from Mighton Products continues to gain momentum following its 2016 launch, it has earned the company high praise from a number of skilled joinery firms across the country, with the latest review coming from Swift Joinery Manufacturers.
The Castleford-based joinery specialist was quick to commend the speed and quality of Mighton's X-Cut Glazing Bead Jointing Machine.
The range of machines is designed to make joinery production quicker, easier and more efficient for both the small or large-scale operator. The semi-automatic Mighton X-Cut machine is said to produce perfect cross-joints on glazing beads, coming complete with tooling to suit the timber profile of the user's choosing. Accurate and consistent, it reportedly allows for simple tool changes and no lengthy manuals mean it's quick to set up and easy to operate.
Mike Derham, chairman of Mighton said: "We are pleased to hear that the X-Cut machine has contributed to the speed and accuracy of their production, as one of the foundations our machinery range was built on was saving our joinery customers both time and money by simplifying and speeding up the manufacturing process. "