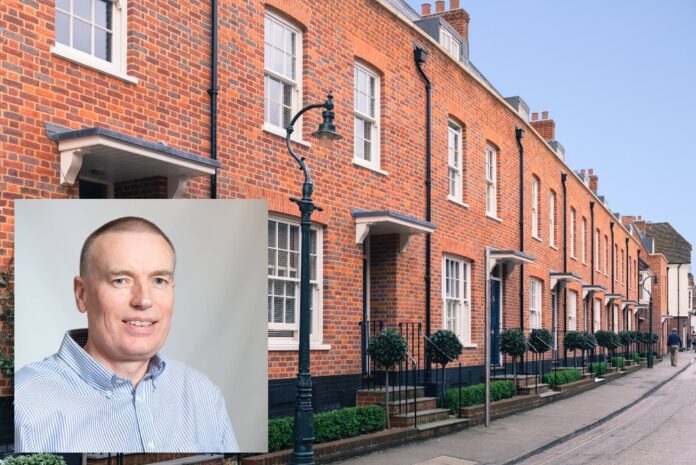 Sky-high house prices and economic uncertainty will be good news for installers, according to the group chair of Gloucester-based aluminium specialists CDW Systems. Jeremy Phillips, said: "With homeowners unable to afford a new home, they will be staying put."
Nationwide Building Society revealed a 20% rise in house prices in the two years since the coronavirus pandemic began. The average home is up £29,000 over the past year alone, and the cost of an average home has jumped £44,000 to £260,000 over the past two years. House price inflation hit 12.6% in February, Nationwide has also shown.
According to Jeremy, all this means that home improvements are going to stay centre stage, as homeowners struggle to make the move. Sales at CDW Systems seem to back up that view.
"A house price boom has driven the cost of a home relative to wages up from already elevated levels," Jeremy added. "The market will be further dampened by the cost of living crisis, and the current economic uncertainty caused by world events. It's no surprise we are seeing demand for our bi-fold doors and roof lights rising."
CDW Systems' smooth-sliding aluminium bi-fold door, from AluK, is designed to provide a maximum opening width with minimum intrusion on interior floor space. Each door leaf neatly folds back, and can be designed to slide either to the left or the right.
Bringing natural light into the home all year round, CDW Systems' Aliver Rooflight system is a fixed, flat solution featuring an elegant and unobtrusive aluminium frame and a unique, concealed fixing system which makes the rooflight fast and easy to install. "Those more premium lifestyle products, as well as our sliding patio doors and Designer Doors, are in demand," said Jeremy.
"Homeowners continue to want the very best. Our roof lights and bi-fold doors are a great combination when teamed up together. This is only going to increase as more homeowners decide to improve instead of move."