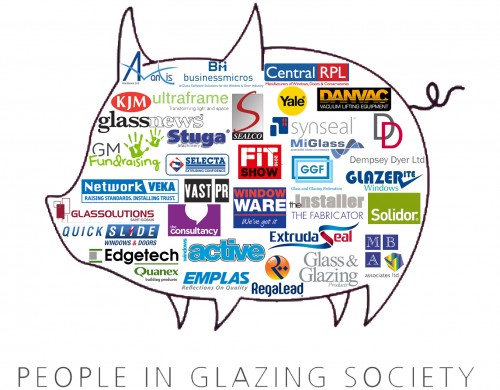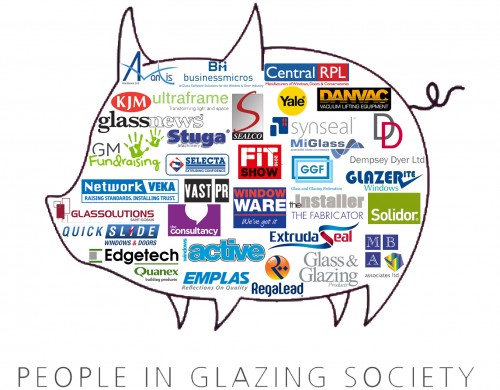 People in Glazing, or PIGS as it's affectionately known, comes to Birmingham on 29 October.
The popular industry get together will be at the Pitcher and Piano in Brindley Place, just off Broad Street.
"We've used this location before – and the whole of the downstairs has been booked for the exclusive use of PIGS," said organiser Sarah Ball.
With the two previous events of 2015 well attended, Birmingham is expected to be a popular location due to the numerous companies in the industry that are 'on the doorstep'.
To get the room for free, a certain amount is guaranteed behind the bar. This comes from generous sponsors who dip into their pockets to make sure PIGS goes ahead.
"This year we've had brilliant support. We've seen several organisations sponsor all three events. The rest of the sponsorship is made up from one off donations and all money paid by sponsors goes behind the bar," added Sarah.
The organisers would like to say a huge thank you to the Birmingham sponsors comprising:
Avantis International
Business Micros
Central RPL
Danvac Vacuum Lifting Equipment
Dempsey Dyer
Edgetech UK
Emplas
Extrudaseal
FIT Show
GGF
Glass and Glazing Products
Glass News
Glassolutions
Glazerite Windows Ltd
GM Fundraising
KJM Group
MBA Associates
MiGlass
Network VEKA
Quickslide
RegaLead
Sealco
Selecta Systems Limited
Solidor
Stuga
Synseal
The Consultancy
The Fabricator Magazine
The Installer Magazine
Ultraframe
Vast PR
Window Ware
Windows Active
Yale Door & Window Solutions
As well as organising the events, Sarah also organises all the promotion free of charge. "We get exceptional help from all the magazines in publicising upcoming events. The editors support PIGS by regularly attending the events too.
"We want to reach as many people as possible in the industry. So we're big on social media: we have Facebook, Twitter and a LinkedIn group."
Because it's in a public place, the organisers ask for people to register through Eventbrite.
Tickets are free and it's really quick and easy to do, go to http://pigs-birmingham-2015.eventbrite.co.uk
Registration is open now and remains open until the event starts.
Date: 29 October 2015
Time: 5pm until late
Venue: Pitcher and Piano, The Water's Edge, Brindley Place, Birmingham, B1 2HP.
If you'd like more information about attending or becoming a PIGS sponsor at a future event, please contact Sarah sarah@balls2marketing.com or ring 07540 049655.