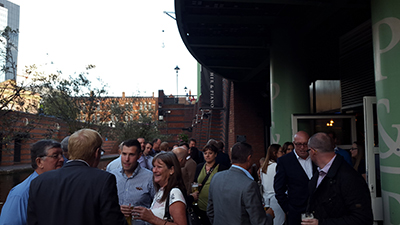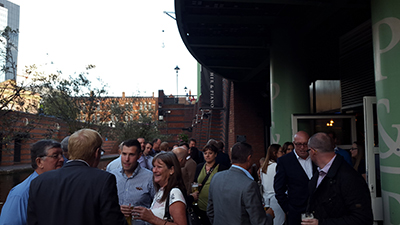 People in Glazing Society is proving that PIGS really can fly.
Its BirmingHAM event saw the highest attendance for the glazing network, just ahead of its first international PIGS to take place at GlassBuild America in Las Vegas on 20 October.
190 people came to PIGS in Birmingham, marking a happy second anniversary since Sarah Ball from Balls2 Marketing became organiser of PIGS.
Sarah said: "The glazing industry has been in squeally good health over the past two years.  It's great that PIGS has become an essential part of the calendar – companies from across the supply chain recognise it's the perfect chance to get snout and about to catch up on the latest news in glass and glazing.  It's anything but boar-ing.
"At the heart of PIGS' success is the generosity of our sponsors bringing home the bacon.  All of the money goes behind the bar to get the party started and it's become something of a tradition to guess at what time the kitty runs dry.
"For Birmingham, we actually ran a sweepstake. Iain Britton from Edgetech UK was the winner of a pack of Percy Pigs for being nearest to the time, 7:45pm. Thanks to our Birmingham sponsors for making it the most successful PIGS event to date.
"Next up is something more unusual: PIGS in Vegas. Many of our regulars are attending GlassBuild America, so we're going hog-wild on Sunset Strip."
PIGS in Vegas takes place at Diablo's Cantina from 6-9pm on 20 October.  As usual, tickets to PIGS are free and it's really quick and easy to register for yours, just go to: https://www.eventbrite.co.uk/e/pigs-in-vegas-tickets-28394619070. Registration will remain open until the start of the event.