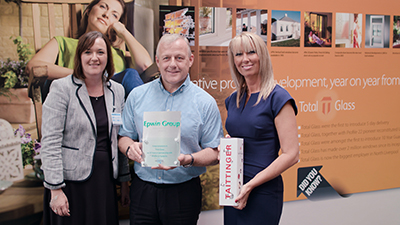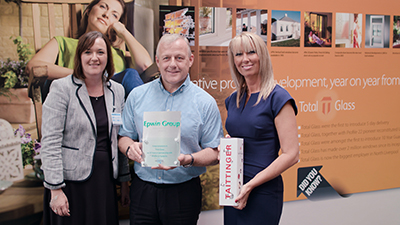 2016 marks a milestone anniversary for Epwin Group and Profile 22 customer Total Glass.
Since 1991 Total Glass has been manufacturing and supplying Profile 22 products, as group managing director, Frank Deary, explained: "Total Glass has been with Epwin and Profile 22 since day one.  When we were looking for a profile supplier they ticked all the boxes; a high quality and sustainable range of products with a stable supply chain. That decision 25 years ago has formed the business we have today, and with Profile 22's support we are now one the UK's largest fabricators of PVC-U products.
"We have built a strong relationship with Profile 22, and having the backing of such a well-respected profile supplier in the industry has definitely played a part in Total Glass' growth over the last two decades.
"We are really excited to start using the Optima system in November. As always, it offers cutting edge technology that ticks every box, and we are sure that it will be well received by our customers."
From their 100,000ft2 premises in Liverpool, Total Glass manufactures in excess of 2,500 frames per week for its UK-wide customer base, which includes private and public sector organisations.
Katrina Earl, northern regional manager for Epwin Window Systems, added: "Our relationship with Total Glass has been a long and happy one and is a great example of how we can work together to develop a strong and sustainable business.