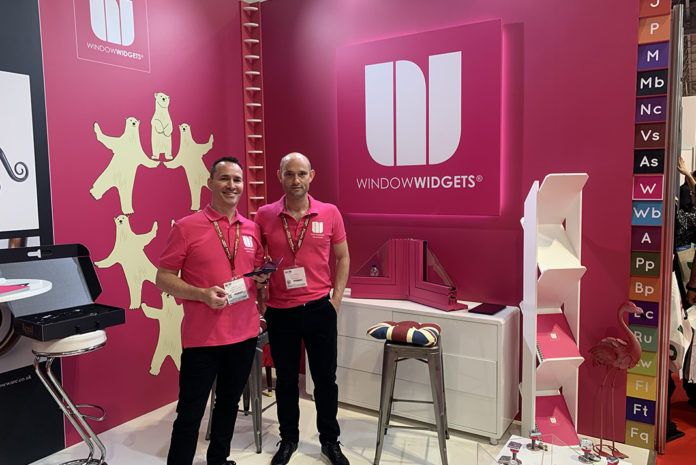 There was no missing the Window Widgets stand at the FIT Show, resplendent in pink, with corporate polo shirts to match. The company was delighted to come away with the award for most visitor registrations, thanks to its creative e-mail and social media campaigns.
Window Widgets says it was at the FIT Show to promote a wide range of ancillaries for the PVC-U, aluminium and composite door sectors, along with highlighting the importance of CE Marking on baypole jacks.
It was also said to be a 'fun affair' with goodies to give away and personnel on stand to answer product and technical queries.
Sarah Hitchings, sales and marketing director of Window Widgets, said: "We had a wonderful show with Window Widgets with strong footfall every day in the form of installers and fabricators. We were able to answer questions, provide product support and to send away visitors with promotional goods and the chance to win an Apple iWatch.
"There is a reason why we supply so many of the biggest names in the industry and it's because of the trust they have in us in terms of product design, performance and specification."