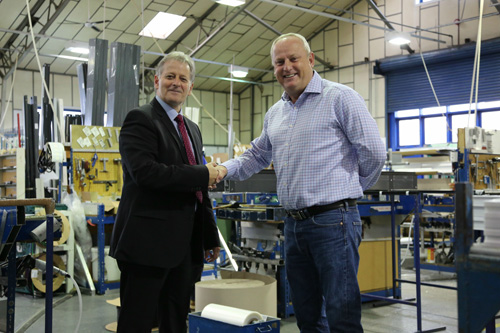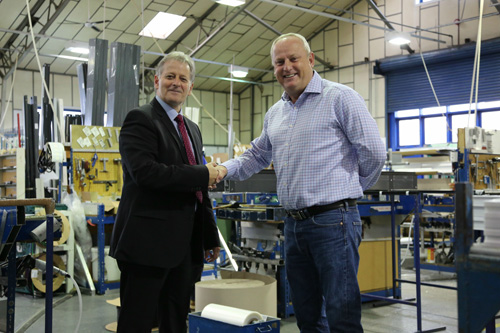 The chairman and managing director of aluminium specialist, CDW Systems, was recently chosen to attend a prestigious event organised by the Prime Minister Theresa May.
The event – which is called 'The Parliamentary Review' – took place in October at the House of Commons and was attended by political heavyweights such as Phillip Hammond MP and Greg Clark MP; as well as economic commentators like Andrew Neil.
The review is organised annually by government to assess the state of parliament and the economy; and a select handful of representatives from industry are invited to attend, to provide their input.
Due to its continued success and position as the UK's leading specialist aluminium fabricator, CDW Systems were selected to take part in the 2016/2017 review focusing on manufacturing and services.
The chairman of the CDW, Jerry Webb and managing director, Mike Davis, both attended the event.
The review was founded in 2010 by former minister The Rt Hon David Curry, to also provide a guide to industry best practice.
Several editions focus on different policy areas and provide overviews of how each sector has responded to changes in the UK's political and economic environment.
CDW Systems has been manufacturing and supplying aluminium windows and doors to trade, commercial and retail customers since 1992.
Alongside the gala event, a high-quality magazine is produced with a foreword from the Prime Minister and other MPs as well as a two-page feature on each company invited to attend.
Jerry Webb, commentsed: "We are thrilled that CDW Systems has joined a privileged few in this year's Parliamentary Review. Only a handful of companies across the UK are selected to take part each year and to receive this level of recognition is a reward for what we have achieved as a team in the manufacturing and services sector."
Mike Davis commented: "We were delighted to be asked to contribute to 2017's Parliamentary Review and to act as an example of best practice within our sector.
"In our feedback, we have taken the opportunity to look back on the challenges we, as a business, have overcome in the last 25 years whilst also explaining how we intend to continue our growth in the future."
You can read an online version of the review here: www.theparliamentaryreview.co.uk/editions/manufacturing-services/interior-installation