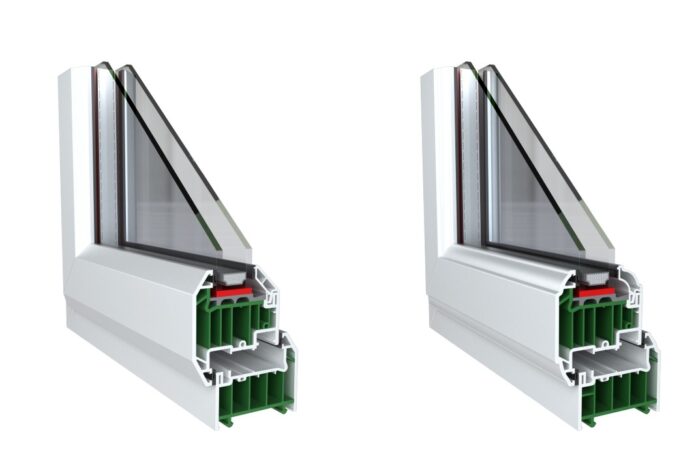 Profine has rebranded its Legend window and door system to Greenline, a sister brand to Kömmerling. The updated product is being extruded with a unique green core made from recycled materials.
The Greenline platform boasts 5-chambered frames and mullions. Energy efficiency credentials are improved further through the adoption of 7-chambered sashes, the business' representatives have said. With a distinct green core, this product system is one for today and tomorrow's environmentally conscious trade partners, installers and consumers. It comes with both chamfered and sculptured sash and bead options.
Profine's leaders are set to launch a new website in Q1 of 2023, along with additional brochures and point-of-sale materials. The resources of Profine Group have been deployed behind the brand, with further research, development and investment planned to make it a stand-out green window and door system, the business' representatives report.
Kevin Warner, sales and marketing director of Profine UK, said: "Greenline is now a sister brand of Kömmerling for UK and international markets. We've new marketing materials to come and an investment programme of development for this important product platform for Profine."
He continued: "Like our Kömmerling 70 platform, Greenline can also achieve a U-value of 1.2 (W/m²K) as standard using a 28mm glass unit and there's even a dedicated composite door outer frame. We're expecting further interest from manufacturing partners and installers with a product system that has a very visible USP and story to tell."
For further information, visit profine-uk.com, email enquiries@profine-uk.com or call 01623 579 200. You can also follow @profineuk and @kommerling_uk on social media platforms including Twitter. .