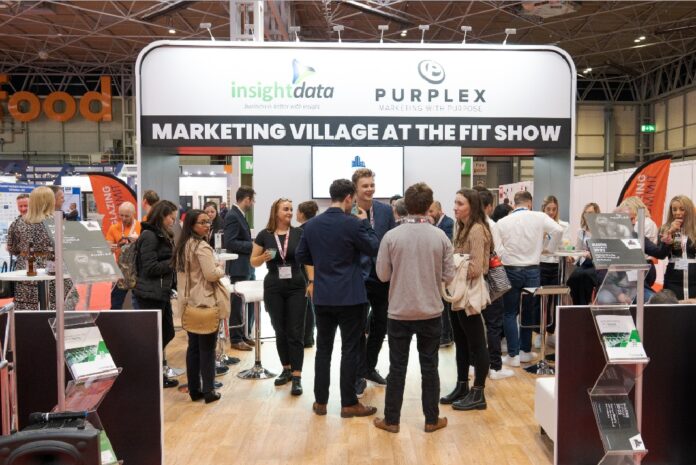 The staff team from Purplex, a full-service marketing agency for the glass and glazing industry, is to attend this year's Fit Show next month, showcasing an F1 driving experience on the firm's stand. The trade exhibition for businesses serving the glazing and fenestration sector begins on Tuesday 23 May, ending on Thursday 25 May 2023.
Visitors to Purplex stand, T81, are to enjoy the thrills of 'driving' an F1 race car simulator, competing with others to reach the top of the leader board. The Purplex team aims to exhibit across all three days of the show, with marketers being on-hand throughout to explain how the power of consistent and innovative marketing can help companies within the sector.
"The Fit Show is a brilliant opportunity to connect with people from all corners of our industry so we can showcase exactly what we're all about," explained Andrew Scott, Purplex's CEO and founder. "Every year we always look forward to this event, catching up with existing clients and talking to potential new ones who want the right kind of strategy handling for their business.
"Having an F1 simulator as the centrepiece of our stand is a brilliant way of getting people along to meet us. Good marketing is all about getting ahead of your competitors, so this will be a great chance to pit yourself and your company against other visitors while learning much more about Purplex and how we can support you to race to the top of your game."
To find out more about the Purplex team's presence at the 2023 Fit Show, and to book a free marketing consultation with the Purplex pros on stand T81, visit purplexmarketing.com/fit-show-2023. Alternatively, call 020 3137 9319 or email grow@purplexmarketing.com.