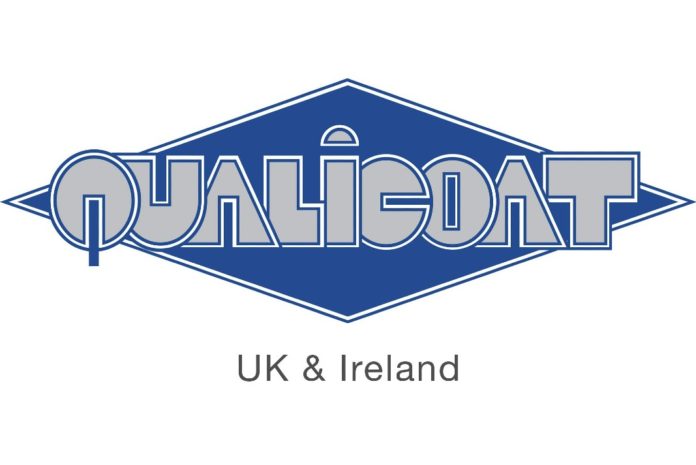 The Qualicoat Association, for aluminium powder coatings, met online at the end of June, reviewing the last year's progress and agreeing to produce a paper to define appropriate fire resistances of coated aluminium. The next meeting for Qualicoat UK and Ireland members is planned to take place physically, in Birmingham, in October.
The June meeting heard that during the pandemic, inspections have been undertaken by virtually. Inspectors hope to return to physical inspections later this year. All inspections and reports were completed and satisfactory for 2020, with over 50% of members having now received their first inspection so far this year.
All licensed Qualicoat members are inspected at regular intervals, with powder coat applicators inspected twice each year, during unannounced inspections carried out by the IFO. This third-party company checks that the applicator is working to the latest issue of the Qualicoat standard.
Qualicoat members were informed that the 35th Qualicoat World Congress would be held digitally, as an online event, broadcast from London, on 17 November 2021. Members were also informed that an environmental agency would be inspecting all commercial premises in the future, aiming to contain harmful chemicals, should a flood or fire occur. This follows several well-documented cases of pollution of local waterways. All members are being encouraged to put plans into place that pre-empt this.
During the discussion of technical issues, which forms the main body of members' meetings, the exposure category C5, as mentioned in BS EN 12206, was raised, which references ISO9223 test site classification C5: The BS EN 12206 'Paints and varnishes. Coating of aluminium and aluminium alloys for architectural purposes. Coatings prepared from coating powder.' This standard closely follows the Qualicoat standard, but the question was raised: Who checks which outdoor exposure test sites meets the exposure rating?
Fire resistance of coated aluminium was also raised as a growing issue in the construction industry, especially with regard to large insurance companies who seem to be making their own assumptions as to what rating is acceptable for external envelope use. There is a very clear mandate that materials used above 18m (in England) should meet either A1 non-combustible or A2-s1,d0 classification, with the latter suitable for high-rise developments. Insurance companies are asking for A1 in an attempt to reduce risk even further, but the suggestion for reduced risk is unfounded, according to Qualicoat. It was agreed that Qualicoat would complete a paper for open distribution which would clearly define what is agreed, what is appropriate for use in high-rise applications and why.
To attend a future Qualicoat meeting, email the General Secretary, Jan Lukaszewski, or call 07834 102 701. For details on the availability of various colours and finishes, contact any Qualicoat UK and Ireland member. Alternatively, visit www.qualicoatuki.org, where you can also find updated information about the use and specification of Qualicoat in the UK and Ireland.