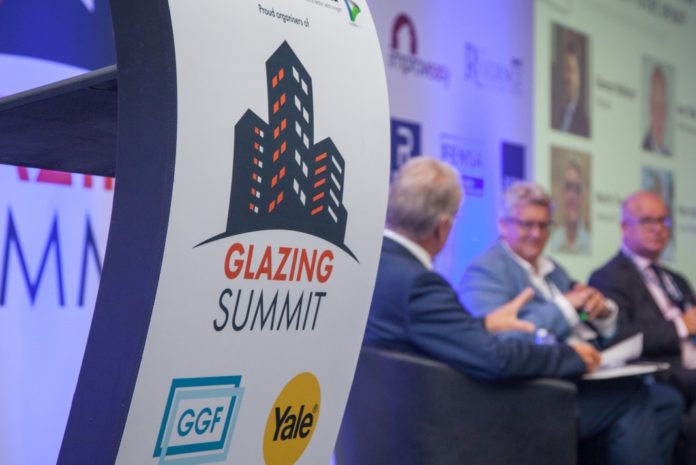 Andrew Scott, founder of the Glazing Summit event, has reported high demand for tickets to this year's Glazing Summit, arguing that the strong demand is a indicator of the glazing industry's keenness for a return to face-to-face meetings. Andrew is CEO of Insight Data and Purplex Marketing.
The Glazing Summit, a conference established to unite leaders from the glass and glazing industry in discussing pressing issues that face the industry, is set to take place on Thursday 21 October, at Edgbaston Stadium and Conference Centre, Birmingham. Andrew said: "Having 60,000 people at Wembley for the Euros, and Reading Festival selling out, has shown that sport and music fans have been desperate to get back to live events. The glazing industry is no different.
"In the last few weeks, we have had a rush on ticket sales for this year's Glazing Summit, and they are selling out fast as we approach 'Freedom Day' on 19 July. It's clear that industry leaders and business owners just want to get back out there after almost 18 months of sitting on Zoom and the telephone to interact with their peers. The fenestration industry has been built on networking, and there will be plenty of opportunities to do that throughout the day at the Glazing Summit."
As well as the pull to meet face-to-face, the Glazing Summit's mix of debates and discussions on the biggest issues facing the industry make it a 'must attend' event, its organisers claim. "This has been one of the toughest years in living memory," added Andrew. "From facing the impact of lockdown, business grinding to a halt, and the floodgates opening to an under-prepared industry, to the short-lived Green Homes Grant scheme, supply chain crisis, and shortages of both materials and labour, there is a huge amount to discuss.
"Why the Glazing Summit is such an essential fixture in the fenestration calendar is because it provides a vital space to discuss the challenges the industry is facing and help shape its future. These conversations need to be had."
For tickets, visit www.glazingsummit.co.uk, call 01934 808 293 or email hello@glazingsummit.co.uk.