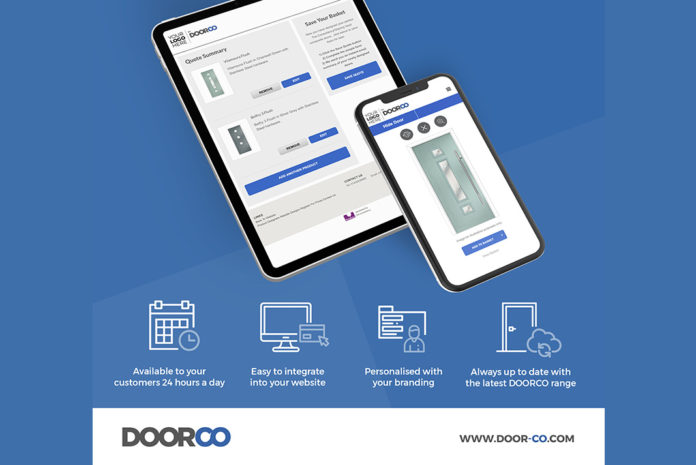 Composite door manufacturer, Doorco, says it is 'raising the bar' with the launch of a comprehensive online customer support package that it claims will 'transform' how the sector sells.
"Working as closely with our customers as we do, we identified a need to make the process of generating leads, creating orders and ultimately selling more doors, even easier," explained Ben Aspinall, Doorco's IT and projects lead. "Which is why we commissioned specialist development company, The Consultancy, to develop unique online customer packages, not only for our fabricator customers, but for installers too.
"Our fabricators can already order directly with Doorco online, but this new package helps them do business with their customers online too. At the first level, our fabricators can now utilise our Doorco door designer to power their own bespoke online ordering systems and door designers. This means their installer customers can generate instant quotes and orders from them directly via individual trade portals. Our fabricators can also provide their own version of the door designer to their 'full door set' customers to assist selling more doors online or closing the sale in the field. The whole system allows homeowners to design, quote and order doors online via door slab and prepped slab fabricators and their installers."
He continued: "We haven't stopped there though. We've also launched a stand-alone installer package to allow installers direct access to the Doorco door designer, that can again be individually branded to their business and used on their website, or within their own business.
"In addition to this, on the Doorco website at www.door-co.com, we also offer homeowners a door designer facility that allows them to browse the style, frame, colour, glass, and hardware options they're considering and see them come together in the final door design, before they request a quote."