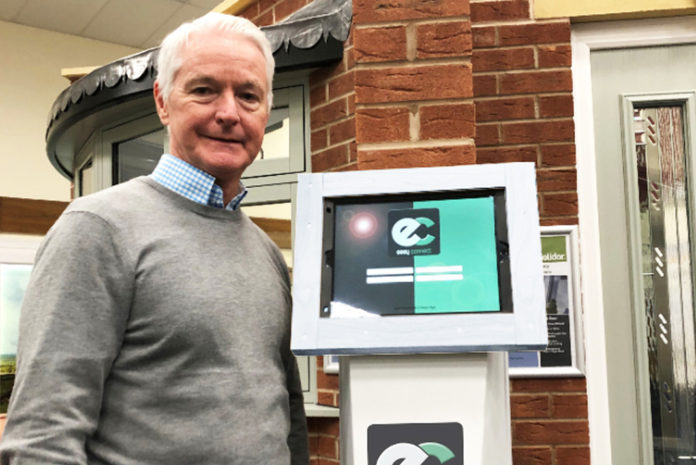 Listers rolls out latest version of bespoke online ordering portal, Easy Connect.
Having initially launched the software last year, the Stoke-on-Trent fabricator says it has made several tweaks and improvements, and it is now a 'fully functioning', with accurate pricing software.
The software, which is suitable for tablets or desktops and is exclusive to Listers' trade partners, is designed to help installers visualise with customers how their desired windows and doors will look and cost before they place their order.
It features Listers' complete product range of windows, doors and conservatories, including Räum Aluminium, Timeless Flush Windows and the Residence Collection. Easy Connect is said to offer Listers' customers a 'fully immersive and tailored experience', thanks to adjustable specifications and configurations, such as the number of panes, chosen finish, required dimensions and an accurate price estimation.
It means that an installers customer can easily visualise what they are ordering, significantly reducing the likelihood of error. Another benefit, according to Listers, is it will deliver swift turnaround times thanks to the speeding up of the quoting and ordering process.
Listers managing director, Steve Gardiner, said: "Easy Connect is what the industry has been missing and is revolutionising the way installers order our products. It provides an interactive brochure and comprehensive review of all our products and enables installers to order windows from a device, meaning no more paper, no more waiting and less hassle.
"Easy Connect will also change the sales dynamic between the customer, making it easy for them to better visualise what they are ordering.
"Our IT team have also integrated a complete suite of personalised reports such as quotations and surveys, all branded in the installers colours and logos."
Gardiner concluded: "2019 is set to be a challenging year, so anything that we can provide to make life as easy as we can for our customers and to help them stay on top and win more business is a must. Our customers can't fail to benefit from Easy Connect."