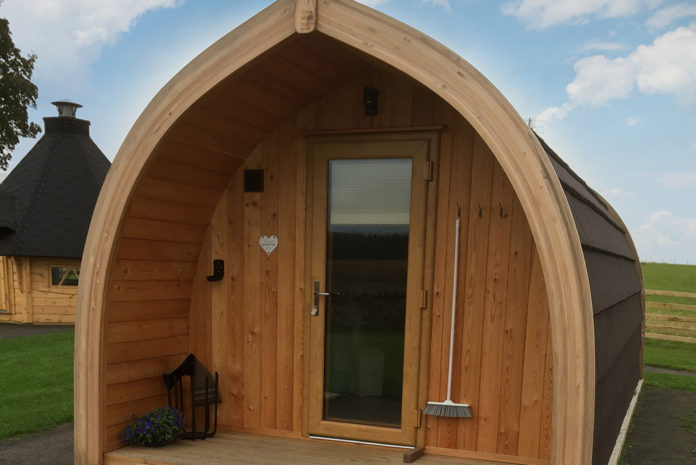 Independent Network member, M&M Windows, has secured an ongoing contract with a 'glamping pod' supplier based in Morecambe.
Using Veka's fully sculptured system, family-run M&M Windows has manufactured and installed single glazed doors and windows for around 100 pods, so far, as well as a number of shaped side panels.
Michael McCoy of M&M Windows said: "Lune Valley Pods approached us about supplying and fitting the windows and doors for the company's unique timber buildings.
"The directors of Lune Valley Pods – Samual Westworth and Patrick Benson – were looking for a quality product from a source they could trust. They knew us and our work and were confident that we would be able to supply the products and service required at an extremely high standard – a fact that is clearly illustrated by our Independent Network membership.
"We were able to quote within the budget and, thanks to Veka's Variations colour collection, M&M Windows is able to offer a huge choice of colours and woodgrain options to suit whatever orders come in for these pods. So far, we've provided doors and windows with Irish oak on both sides, as well as the popular anthracite grey exterior and white interior combination.
"With the high level of service we receive from Veka, we are able to offer our customers the same, when it comes to cost, choice, quality and swift turnarounds. Our IN membership also means we're able to offer a reassuring 10-year insurance-backed guarantee.