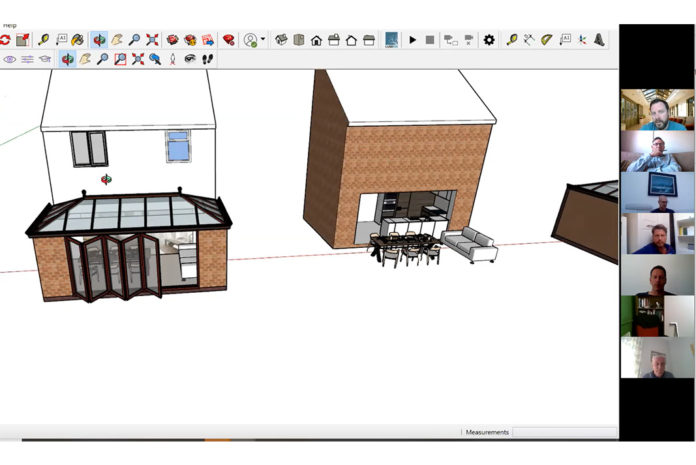 Conservatory Outlet has posted the highest sales figures in the company's history for 2019.
The Wakefield-based fabricator has seen sales rise to record levels of over £21m for the previous calendar year, up from just over £19m in 2018.
According to Conservatory Outlet, the 10% growth comes on the back of a year of consolidation, with the company's directors making the decision to not seek any new network members, instead choosing to focus on strategically refining and developing their existing product portfolio.
The expansion of the 'Extreme' brand in July 2019 was said to be instrumental to this goal, with the launch of the Extreme Solid Core Door. This product provided Conservatory Outlet Network members with a cost-effective solid core composite door and offered homeowners a unique combination of security and style.
Within the same month, the Conservatory Outlet team unveiled a new flat roof extension solution, manufactured using an ultra-lightweight frame, providing an alternative to traditional timbered flat roofs.
In addition to these key product launches has come an increased focus on providing high quality sales leads to Conservatory Outlet Network members. As a result, November 2019 saw Conservatory Outlet team up with a new digital marketing agency who works solely with network members to maximise web traffic and generate enquiries.
With the growth in revenue has come continued investment in the company's 60,000ft2 manufacturing base. During the summer, Conservatory Outlet purchased two new bead saws in a bid to improve quality and accuracy, as well as an Urban SV800 cleaning centre.
Conservatory Outlet's managing director, Mick Giscombe, said he was delighted with the continued sales growth: "Despite what had been an uncertain year from a political standpoint, we're thrilled with our sales performance across 2019. After a couple of very hectic years, we took the decision to step back and focus on nurturing our existing members and developed strategies to ensure their growth.
"Through product launches, operational improvements and increased marketing support we felt confident that we could offer further value to our members, and our sales figures are testament to this.
"A huge amount of credit has to go to each and every one of our network members, without their talent and hard work we wouldn't be where we are today. They are each experts in their field and truly buy into the collaborative nature of the Conservatory Outlet Network. We look forward to breaking records once again throughout 2020."