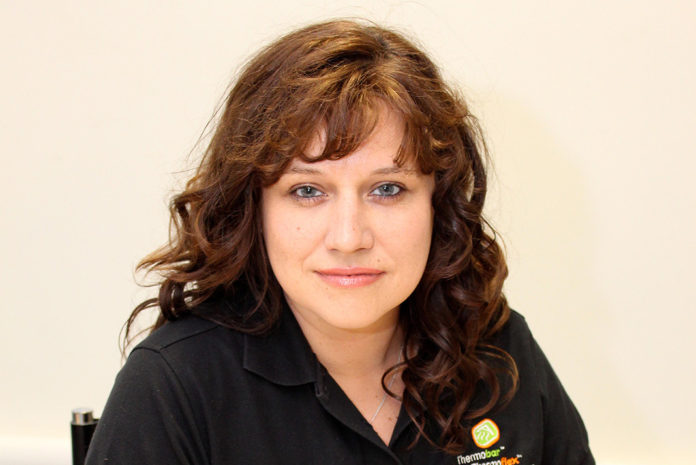 Thermoseal Group has revealed the results of its 2019 customer satisfaction survey, in which 96% of customers rated their overall experience with Thermoseal Group as 'excellent'.
Thermoseal has been supplying to the glass and glazing industry for more than 40-years and offers a range of over 2,500 insulated glass (IG) components – most of which are now manufactured by the Group in the UK. Thermoseal Group also supplies to customers in over 27 countries across five continents.
Its UK and export customers were given a short customer satisfaction survey requesting a rating on the service that they receive from all contact with Thermoseal Group. The survey also included a series of questions prompting feedback on its teams, product offering, as well as an indication of what customers would like to see from Thermoseal Group in the future. According to Thermoseal, the survey was completed by approximately 10% of the Group's customer base offering a representative sample of UK and export customers being serviced by all of its UK depots.
The Group's head of marketing and communications, Samantha Hill, commented: "It's always great to see the results of the customer survey and like every other survey I have seen in my years at Thermoseal Group, this one didn't disappoint. With comments like 'first class service all round' and 'the knowledge of the sales team is second to none' or perhaps my favourite this year – 'amazing company; can't fault anything; well done to you all as 10 years ago you were tiny and now are massive. Great work!'
"We have an enviable customer retention rate here at Thermoseal Group and a good solid growth in business from new customers," continued Samantha. "To ensure this, we monitor customer service on a daily basis and our customer relationship management system provides full details and statistics so that our teams can drive to ensure that if we get it wrong, like everyone does at times, then we put it right as quickly as possible. We are also continually driving to improve our overall customer service offering.
"Since the last survey was conducted in 2017, we have seen the installation of a new order tracking and delivery system at Thermoseal Group which is the final stage of our five year plan to achieve paperless sales order processing and a system which ensures a first-class service.
"The 2019 survey has reinforced our confidence that our customers appreciate our paperless system with comments like 'delivery method of invoicing is excellent' and 'service and delivery are perfect'. Following the implementation of a centralised production control system, then a bar coding system as well as an earlier-installed customer e-order confirmation system, customers now receive continual order and delivery updates and all documentation is delivered with minimal impact on the environment. We can also now track our own-manufactured products – 55% of those we supply – back from customer to raw material.
"We also launched a new website earlier in the year, which resulted in comments like 'super new look', 'very user-friendly' and 'easy to search and identify products and a good source for product information'. In addition, 71% of respondents offered to trial our imminent E-commerce system prior to launch. We will be in touch with those respondents!
"I'd like to say a big thank you to all those customers who completed our customer satisfaction survey," concluded Samantha. " We have a multitude of suggestions for additions to our product range and some excellent feedback on how we can meet our customers' future requirements. If you highlighted something we need to develop or improve on, then we're on the case."
As a thank you, Thermoseal Group entered all respondents into a prize draw. The two main prize draw winners were presented with an Amazon Echo smart speaker with Alexa control and runners up were presented with a Champagne prize.