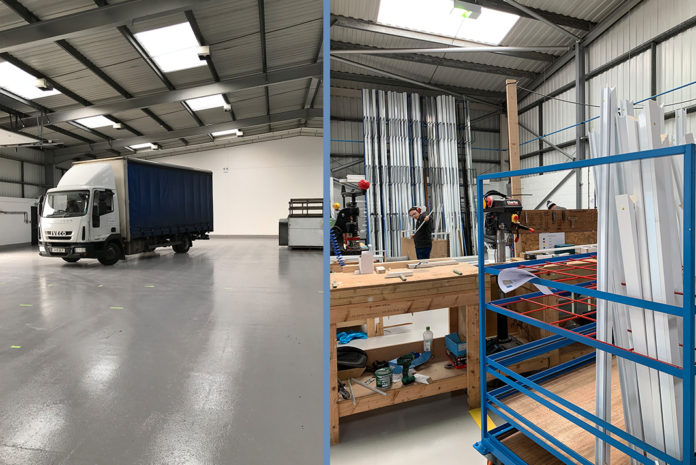 Roseview Windows has more than doubled the capacity of its Incarnation secondary glazing brand, by expanding into a new factory.
Previously, Incarnation operated from 2,500ft2, but now half of a new 11,000ft2 facility has been dedicated to manufacturing aluminium secondary glazing. The company has also invested more than £100,000 in new machinery and tooling, helping to meet rapidly growing demand.
Paul Bygrave, director at Roseview Windows, commented: "We started manufacturing secondary glazing seven years ago, largely as a service for our sash window customers. The idea was that we could help them win business on heritage projects where replacement windows weren't permitted.
"Since then, interest in the heritage market, and thus demand for secondary glazing, has grown enormously. We were struggling to cope in our previous space so we took the decision to take things to the next level.
"Secondary glazing is a traditional product that hasn't changed much in the last 40 years. Only a handful of companies made it, which has sometimes been reflected in poor customer service and lead times. Through this expansion we're able to bring the Roseview philosophy to a product area that had gone a little stale, manufacturing high quality heritage products for trade and commercial customers, backed up by excellent service and technical backup."
The other half of the facility close to Roseview's Buckinghamshire base has been set aside for new developments coming in 2020.
Roseview managing director, Richard Burrells, commented: "Along with Incarnation's expansion, we have exciting plans for our Rose Collection sash windows next year, including the launch of a new model. The extra space available at our new facility will help us to deliver those plans and increase overall capacity without interrupting our already busy production line."