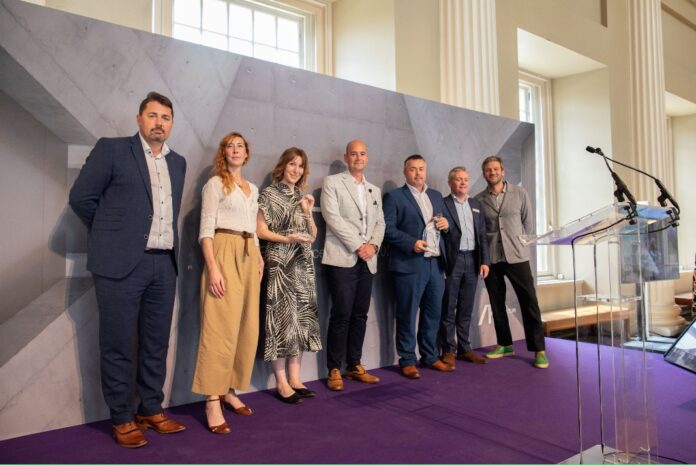 Schüco announced the winners of its 2022 Excellence Awards on 30 June. The awards were presented in Whitehall's Banqueting House by Charlie Luxton, architectural designer and TV presenter. The awards celebrate innovation and close collaboration between design teams and contractors, according to a Schüco representative.
The award categories were updated this year to include residential, commercial, mixed-use, education, healthcare and leisure buildings. New-builds, refurbishments and adaptive reuse projects were also included. The judges assessed each entry against four key criteria: creativity, innovation, technical skill and creative collaboration.
This year the Overall Winner award was given to Master's Field Development in Oxford by Níall McLaughlin Architects, in collaboration with Alucraft Systems. The awards also featured the People's Choice award, voted for by attendees on the day. This year the award went to the Fire Station Auditorium in Sunderland. The three-storey music venue was designed by Flanagan Lawrence, working with Entec Design.
Pete Temprell, managing director of Schüco UK and Ireland, said: "The Excellence Awards celebrate the very best in architecture and façade design. Successful façade design is dependent on many factors, from ensuring good energy performance and natural lighting to meeting demanding aesthetic and technical criteria. The winning projects all demonstrate this superbly."