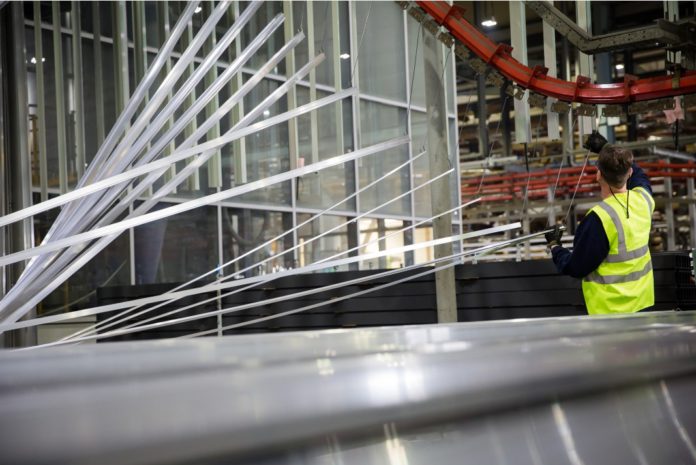 The year 1991 was a notable year for many reasons: the end of the Cold War, the introduction of the internet… but for Senior Architectural Systems, it marked the beginning of a successful journey to becoming the UK's largest privately owned aluminium fenestration systems house. The company is celebrating its 30th anniversary this year.
The company grew from humble beginnings in Bradford to having three UK branches today. As well as growing in size and turnover, Senior has also invested heavily in the research and development of its product range, to offer what it calls some of the most advanced aluminium window, door and curtain wall systems available.
A pinnacle moment for the company came with the launch of the market-leading Pure system, which has the potential to achieve exceptionally low U-values and was awarded a UK patent in 2016. Senior has also grown its range of in-house services, and continues to embrace sustainable manufacturing techniques at its main manufacturing premises in Denaby, South Yorkshire.
Mark Wadsworth, Senior's managing director, said: "Like other companies that have been around since the early 90s, we have seen it all: recessions, booms, regulatory changes, our own MBO back in 2018, Brexit and even a global pandemic. We've been fortunate to have not only survive but to have thrived over the last 30 years. We wouldn't have been able to achieve any of this without the support of both our customers and our colleagues. We have a number of exciting developments in the pipeline and we are excited to continue our journey alongside our great team and supply chain partners."
For more information about Senior, visit www.seniorarchitecturalsystems.co.uk, or search for Senior Architectural Systems on Twitter, LinkedIn and Facebook.