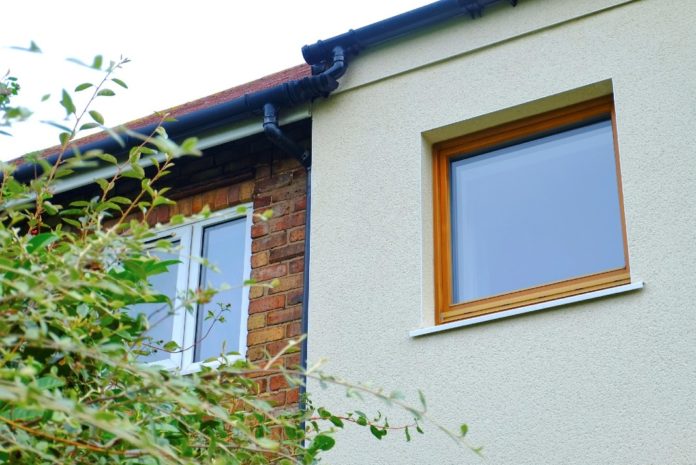 Triple glazing is to be a key part of plans to decarbonise 50 socially rented homes in Warwick. Work is scheduled to start at the beginning of 2022.
Sarah Wigglesworth Architects (SWA) has been commissioned to lead a multidisciplinary team that has been awarded £1.3m for the pilot project, which seeks to improve the thermal comfort and energy efficiency of existing semidetached houses and bungalows across Lillington, Leamington Spa and Warwick, reducing lifetime carbon running costs and preventing the release of embodied carbon in the existing buildings. Other partners working on the project include Enhabit, Oxford Brookes University and the housing team at Warwick District Council.
Sarah Wigglesworth explained: "The project is a critical step for tackling fuel poverty in social housing. We have developed innovative methods for selecting properties with local and national relevance, providing solutions for a cross section of lifestyles and income levels. If successful, the project can be extended to both social and private housing demonstrating the value of design-led decarbonisation."
Plans include wrapping the external envelope of the building in insulation and new external cladding, installing triple glazed windows, fitting state of the art ventilation systems and improving the thermal performance of the roof and ground floor slab. This is one of the first projects to undertake PAS 2035-compliant retrofit at scale. The team involved in realising this technically and socially ambitious project hope that it will prove that advanced decarbonisation can be achieved, alongside great design, to bring meaningful value and comfort to UK homes.
Lisa Barker, Warwick District Council's head of housing services, said: "This will not only benefit residents by permanently reducing their fuel bills and make their homes warmer in winter, but it also supports the council's ambition to combat climate change." Once the retrofitting work is completed, each home will be measured for its thermal performance with energy use and indoor environmental conditions carefully monitored. Householders will also be advised on how to manage their energy use.
Rajat Gupta, professor of sustainable architecture and climate change for Oxford Brookes University, who is leading the shceme's building performance evaluation, said: "We are excited to get this project underway as it will have a major impact on the quality of life of residents, who will enter an era of advanced energy efficient homes. We have shown, through years of international research, that energy retrofit measures can play a key role in sustainability. This is especially important as the UK aims for a net zero greenhouse gas emissions target by 2050."