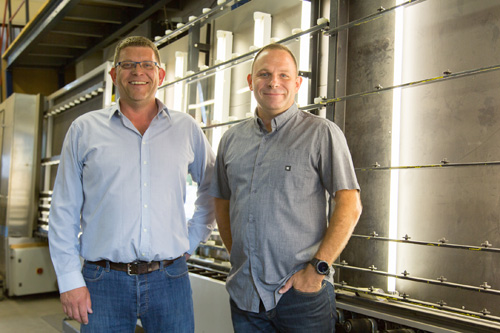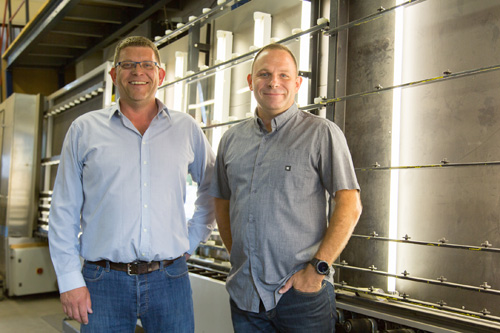 Slenderline Glass, manufacturer of the Slenderline range of slimline heritage units, has announced that it has grown by 40% in the last 12 months.
The Kent-based firm, which is part of the E.J. Cocker Group, says that it has seen 'incredible demand' for its heritage sealed units thanks to 'significant' investment and a nationwide brand-building strategy.
"We are absolutely delighted to report this fantastic achievement for Slenderline Glass," commented Andy Cocker, director at Slenderline Glass. "The last 12 months have been incredibly busy as demand has skyrocketed and more joiners, builders and installers across the country discover Slenderline's unique proposition. We are incredibly proud especially as the market becomes even tougher for smaller sealed unit manufacturers like us."
According to the latest industry report conducted by Insight Data, the number of IGU manufacturers is decreasing with large-scale manufacturers dominating the market, producing thousands of sealed units every week. However, Slenderline claims that its heritage sealed units have allowed it to not only buck the trend, but become one of the industry's fastest growing manufacturers.
"Our sealed units prove so popular because they offer authentic, heritage aesthetics with cutting-edge thermal performance thanks to specialist warm edge technology," continued Andy. "We believe this provides joiners, builders, contractors and installers with an opportunity to really stand out from their competitors and confidently enter the heritage market with a unique and proven conservation-friendly product."
Launched as a stand-alone business in 2012, Slenderline Glass has consistently grown year-on-year. Last year was said to be a 'monumental year' for the firm, doubling the size of its manufacturing facility in Kent and investing in additional machinery to keep up with demand and uphold quality.
Andy concluded: "The secret to our growing success is not standing still, we have continued to invest heavily in everything from our facilities to our marketing through Purplex. The strength of our product range and the increased nationwide exposure have combined to help push Slenderline Glass to the forefront of the heritage market. 2018 has been fantastic so far and all the signs are pointing towards another exciting, successful, 12 months for Slenderline Glass."