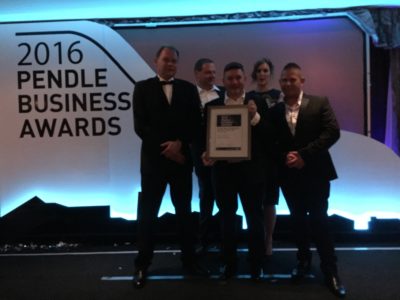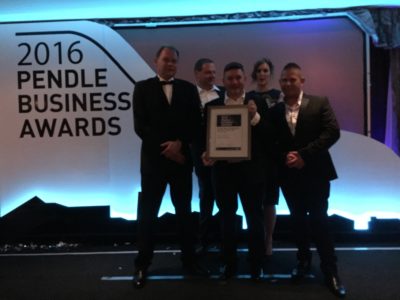 The UK commercial fabricator of windows and doors, The Sovereign Group, recently participated in the local government driven 'Pendle Business Awards', under the category of 'Most Outstanding Business of the Year'.
The sovereign group was considered against 80 other businesses and a criteria consisting of 'development of new products or processes', 'strategic approach to business growth', 'future business plans' and 'evidence of commercial success, innovation and staff development'.
Sovereign was successfully shortlisted to four businesses within the category of 'Most Outstanding Business of the Year' and was delighted to receive the acknowledgment and award of 'highly commended', which was presented at the Pendle Awards ceremony, in Fence, Nelson, Lancashire.
Sovereign sales director, John Park-Davies, said; "We are extremely honoured to have received such an important acknowledgment and earnestly grateful for this recognition. The judges must have had an unbelievably difficult job – I'd like to thank them all and congratulate all the category winners."
Sovereign supplies a range of windows and doors manufactured from Veka profile, to a wealth of commercial contracts, including local authority, housing association, mixed tenure new build, health trusts, the MOD, further education accommodation providers and education authorities.