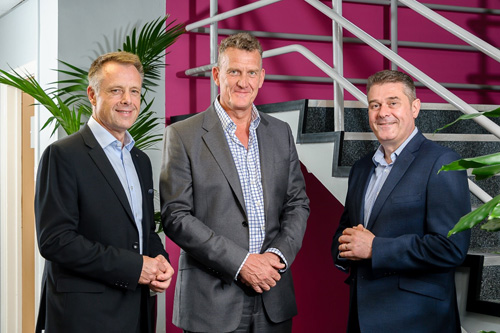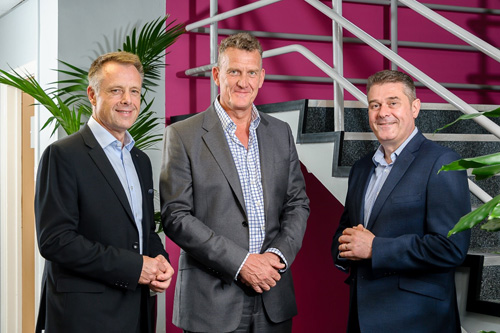 Consumer protection organisation, DGCOS, is celebrating two years of partnership with Assure Certification, a specialist in independent competent person schemes. The partnership is said to have recently hit the milestone of issuing 50,000 certificates to homeowners, all sent out within 24 hours.
Tony Pickup, founder of DGCOS, commented: "Good business practice often involves partnering with like-minded organisations to offer installers a synergy where the whole is greater than the sum of its parts. This is exactly what members tell us we've achieved through our partnership with Assure. The arrangement is all about offering mutual benefits while never taking our eye of DGCOS' ultimate goal – to lead the field on consumer advice and protection. The dovetailing of both our businesses' objectives works perfectly."
Austin Greene, Assure's managing director, said: "As with all competent person schemes, Assure-certified installers can self-register window and door jobs without having to get them checked by local council building control. But we go one step further when it comes to service and we're delighted that this approach, shared by our partners DGCOS, has helped us achieve the 50,000-certificate milestone.
"Assure-certified installers tell us that we take the pain out of what can be the necessary chore of self-certifying jobs. After a hard day's fitting on site, sometimes the last thing installers want to do is get stuck into reams of paperwork. That's why, unlike some schemes, we offer a one stage, single entry process whereby installer members of DGCOS can register their jobs through the DGCOS portal. These then get sent directly to Assure for certification, and we aim to issue the homeowner Building Regulation certificate to customers within 24 hours. This fast turn-around time also means installers can get on with the next project without worrying if their customers have received the relevant paperwork.
"With 35 years' industry experience, we understand that homeowners want transparency and peace of mind that they can trust the companies who are working in their homes. That's why Assure-certified installers have access to a 24-hour helpline, are provided with branded ID cards, window industry trained inspectors and know that our flexible team is always there for them, no matter how small their organisation. Interestingly, we're attributing a lot of our growth to installers moving away from the larger schemes who are often only interested in volumes. We're happy to look after the smaller installers who often are more appreciative of the fact they get so much more than just a 'badge' when they sign up to the DGCOS Assure approach. Both organisations are passionate about putting customer service top of our agendas, whether its championing consumer protection as in the case of DGCOS or making life easier for installers' businesses as in Assure – it's the best of both worlds."
Richard Christie, DGCOS CEO, commented: "Our promise to consumers is that they will receive genuine protection and can confidently place orders, knowing their home improvements are in safe hands. DGCOS members are continually vetted throughout their membership to ensure they are trading ethically and providing consumers with a high level of service and satisfaction. DGCOS' partnership with Assure amplifies these levels of trust and transparency across the installer network, with the ultimate aim of raising standards and promoting the professionalism of our industry as a whole."