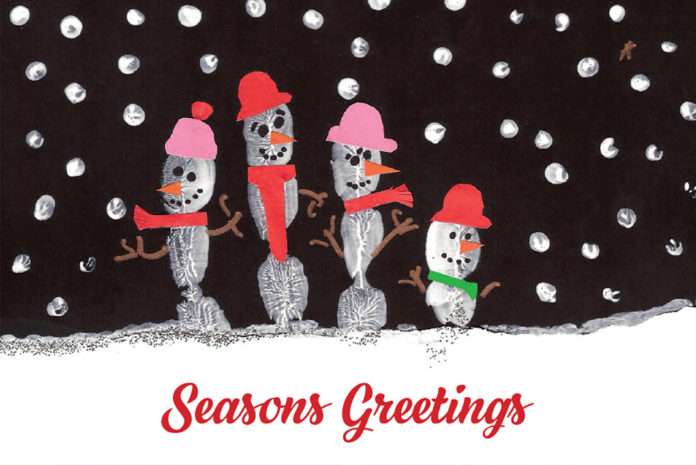 The 2019 GM Fundraising Christmas cards are now available.
Alan Sadler from GM Fundraising said: "Over recent years there has been a move away from traditional Christmas cards, people choosing to opt for more mobile friendly ways in which to send their season's greetings. But at GM Fundraising, we firmly believe there's nothing quite like the personal feel of a card, which is why each year GM Fundraising commissions the children at Hope House Children's Hospices to design unique Christmas Cards. They always really capture the spirit of Christmas and this year's card, designed by Evie and her friends in the playroom at Hope House, is no exception.
"Christmas cards have become a regular in our fundraising efforts and each year we are humbled by the support we receive. Last year we sold more than 5,000 cards, many personalised with messages and company logos. Each standard pack contains 20 cards and costs £20 plus £2.50 P&P. Orders over 50 cards can be personalised for a small additional charge.
"Every penny raised from the sale of these cards goes directly to support the children and families at Hope House Children's Hospices. So why not send some traditional Christmas cheer and support this amazing charity too."