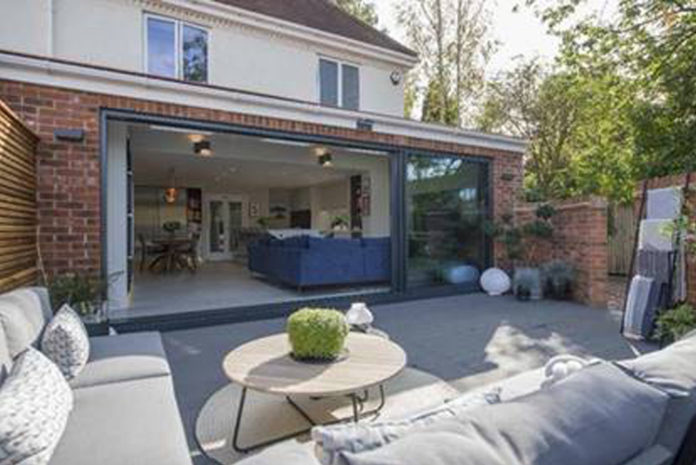 Research undertaken by Leeds based Express Bi-Folding Doors has highlighted the changing attitudes of UK homeowners during the COVID-19 pandemic.
The survey showed that 82% of British homeowners are happier to spend money on their homes since lockdown.
79% of homeowners claim that lockdown has made them notice issues with their house, with 69% claiming they have become more house proud as a result.
With many people having to work from home, 81% say that space at home has become a more valuable concept for them, with a further 86% saying that their appreciation of an outdoor / garden space has also increased.
Steve Bromberg, managing director at Express Bi-Folding Doors, commented: "Lockdown has resulted in the nation spending much more time at home, and when this happens, you tend to notice aspects and 'wear and tear' concerns with your property, that had perhaps gone under the radar for years.
"We wanted to see how the public perception has changed when it comes to things like house proudness, and a desire to improve and invest in their properties.
"While there are lots of important things going on in the world at the moment, for those who can, it seems now is the time to invest in your home for many householders, as money that would have been spent on experiences is diverted to improving the home. We are seeing that the money people would have spent on holidays is being spent on creating an improved home environment both for living and working home solutions."
Express Bi-Folding Doors recently completed a refurbishment for a client in York, a project that included new doors and windows throughout the property.
Homeowner, Sera Sekerci, commented: "We had wanted to refurbish our home for a while, but the lockdown made us notice things that we previously hadn't, so accelerated the process. Spending so much more time in the home makes you notice things that aren't happy with, but equally, it makes you appreciate the space and what you can do with it."