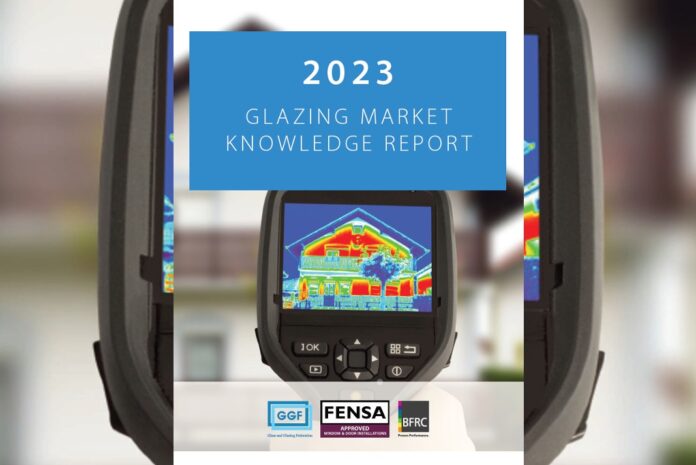 Leaders of the Glass and Glazing Federation (GGF) have published the association's second Market Knowledge Report, which is available for free to members, here (non members will need to buy the report from the GGF Shop.) By publishing this report, which first launched in 2021, the GGF aims to offer companies throughout the industry a detailed insight into how the sector is performing, current trends and the predicted outlook for the coming months.
"We are in a unique position at the GGF because we hold a good overview of the whole industry through our members as well as through our associated businesses, Fensa, RISA and the BFRC," explained Ben Wallace, the GGF's head of membership and customer relations. "The report draws information from the 500,000+ installations registered with Fensa every year, internal data from BFRC and RISA, as well as information included in a MINTEL report from 2022 entitled 'UK Residential Windows and Doors'.
"The market has been so tumultuous in recent years that it has been especially difficult to keep track of the changing challenges and opportunities. We didn't anticipate Covid-19, and we didn't anticipate the war in Ukraine. But as the market adjusts to these world events, there are clear trends emerging. As the saying goes, 'information is power,' and having this data is an incredibly powerful tool to help manage businesses, now and in the coming years. As well as industry facts and figures, the report also includes useful articles on key topics affecting the industry today including the skills shortage, building regulations and sustainability.
"This comprehensive annual report is free to all GGF members and available to the rest of the market for £250+VAT. We understand how useful it is to be abreast of the latest trends and market information, but also how difficult and time-consuming it can be to pull all the necessary data together from reliable sources. This report gives the industry valuable insight they can trust."