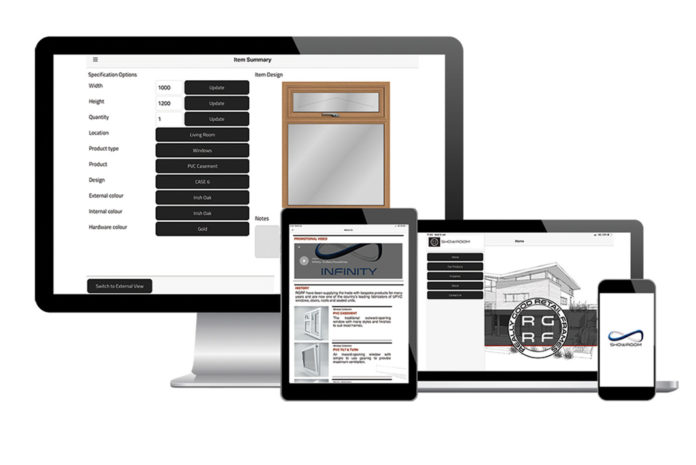 Business Micros has revealed that it is behind the new Infinity software brand.
Since its launch in January, Infinity is said to have brought a fresh approach to the software market with a distinctive online presence and products designed specifically for installers working in the retail sector.
It has already released two new products which are reported to be proving popular – Infinity Capture, a website plug-in which generates warm leads for installers from online visitors, and Infinity Showroom, a customisable app which installers can personalise with all their own marketing literature and sales promotions.
Infinity is also now preparing the next phase of product launches aimed at commercial installers as well. This will include a new software platform for manufactured product registration branded 'Register' and a comprehensive customer relationship management (CRM) system called 'Rapport'.
All will be revealed at the FIT Show in May, on a stand which will showcase 'Infinity by Business Micros', alongside the full product range from Business Micros and its sister company, BM Aluminium,
Business Micros' sales manager, Chris Bailey, says that the company felt it was important to launch Infinity as a stand alone brand at the outset to make sure the market understood that this is a completely new product offering, which is separate and distinct from the existing Business Micros products.
He said: "Infinity products sit on a different core platform, have a different interface and are being sold online in a completely different way. We wanted a create a buzz around our new approach and try to ensure that potential customers come to this new range with no preconceptions."