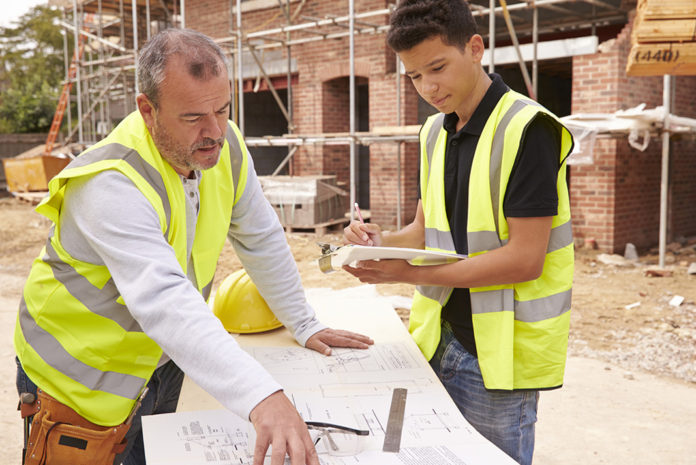 Fensa says it has extended its support services for approved installers by partnering with Solvo Vir to provide accredited training and apprenticeships in a number of UK areas. The deal follows the awarding of contracts to provide such schemes funded by the European Social Fund, co-funded by the Education and Skills Funding Agency, a programme designed to deliver responsive workplace learning courses in key geographical areas, to meet individual, economic and regional needs.
Solvo Vir's trainers and assessors will work with Fensa to provide high quality workplace training and apprenticeship schemes, through an initial agreement to run for 12 months from May 2019. The areas covered include Tees Valley, Humberside, Lincolnshire, The Marches (Staffordshire), Herefordshire and Shropshire, including Telford.
The courses to be provided to Fensa approved installers will include the following:
Diploma in Fenestration Installation; L2 Certificate in the Minimum Energy Efficiency Standards for Domestic Dwellings; Certificate in Wall and Floor Tiling; Diploma in Plastering (Construction); Diploma in Wood Occupations; Diploma in Cladding Occupations; Foundation Certificate in Bookkeeping; Mental Health and Suicide Awareness in the Construction Industry; and Certificate in Introduction to Energy
Alongside these courses, Solvo Vir is offering apprenticeship programmes in management, accountancy, recruitment, business administration and customer service across the whole of England. These programmes can be either fully funded via the Apprenticeship Levy or 95% funded by the government.
Fensa managing director, Anda Gregory, says the training and apprenticeship programme is further evidence of the commitment by Fensa to provide pro-active support for its installer base: "We are committed to driving work to Fensa approved installers by increasing the demand by homeowners for Fensa approved installations. We have a responsibility therefore to also ensure Fensa installers have the appropriate skills with which to respond to this growing demand," explained Anda. "Our partners Solvo Vir are highly skilled at providing training programmes and we look forward to working with them to grow the glazing industry skill base. This is just the latest in a long line of benefits available exclusively to Fensa approved installers, helping them to win more business thanks to the quality of their work."
Carl Smith, Solvo Vir's managing director, commented: "Solvo Vir are thrilled and really excited to be working in partnership with Fensa. Working with such a well-respected, recognised brand presents us with a great opportunity to support the training and development requirements of the glass and glazing sector. We are both extremely passionate about what we do, and we look forward to a symbiotic and enduring relationship."
Many Fensa approved installers are expected to qualify for substantial funding for small business apprenticeships under the scheme and any company in the geographical areas covered that wish to learn more should visit: