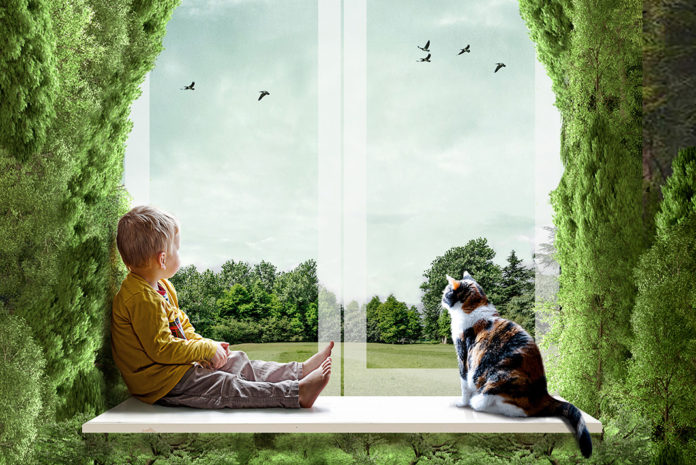 Clayton Glass, in partnership with Yorkshire Windows, has announced the launch of a brand-new window IGU, Ecomax, which it claims is the country's most environmentally friendly glass unit.
Ecomax is produced locally in the UK, using a high level of recycled and organic materials.
Meeting both the growing demand from environmentally concerned homeowners and Government pressure for greener housing, Ecomax was created to spark a wider movement amongst the glass installation industry towards conscientious material choices.
Manufactured in the UK to reduce carbon emissions, Ecomax uses is reported to use the highest level of recycled materials and a natural, biodegradable sealant. According to Clayton Glass, the new product's environmentally friendly features do not compromise on quality, with Ecomax matching the performance of A and A+ rated windows.
Currently available exclusively through Yorkshire Windows, Ecomax boasts a 'U' Value of 1.2, 71% solar gain and 82% light transmission – all intended to further increase the benefits to the planet by maximising the sun's natural heat and light to reduce the reliance on fossil-fuelled lights and heating.
IGU manufacturer, Clayton Glass, adds that it will plant a tree in honour of each Ecomax installation to 'celebrate the choice of homeowners' and further offsetting the carbon footprint of the manufacturing process.
"We've been listening to and evaluating the market over the years, and there's been a clear increase in demand for an IGU which sits in line with sustainably conscious values," commented Ryan Green, managing director of Clayton Glass. "Ecomax is here to fill this gap in the market as not only an eco-friendly choice, but one which still delivers high-value performance."
"We are always looking to add new, innovative products to our portfolio. Ecomax fits with our green agenda, helping our customers to make a conscious effort to use sustainable, eco-friendly glazing in their homes," added Ian Chester, owner of Yorkshire Windows.
Ecomax is currently exclusively available through Yorkshire Windows, with plans to further increase distribution in the future.
For more information, please visit: ecomax-glass.co.uk.