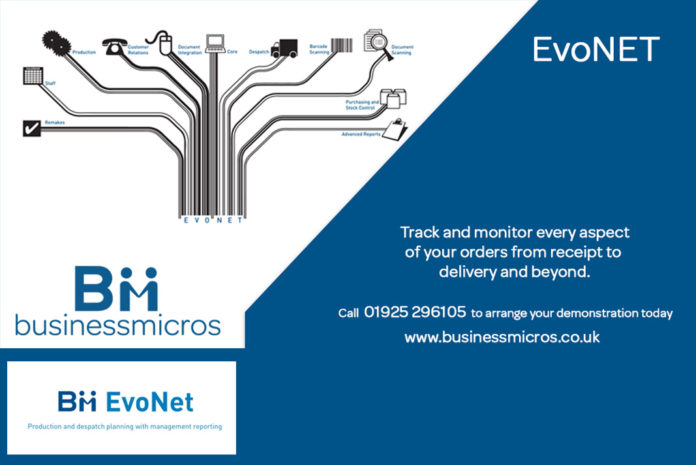 Vulcan Windows has chosen the Business Micros EvoNET software on an Evolution platform to help streamline its internal processes and deliver a more efficient and cost-effective service to customers.
The Hull based company, which serves the trade, commercial and retail markets, wanted a single software solution which could take care of pricing, ordering, processing, and stock control. It already had various standalone packages in place at different points within the business but said that it felt that it could improve performance by switching to just one which could operate throughout.
Now that EvoNET has been installed, Vulcan can track and trace every order from the point of enquiry right through to after-sales care, and every member of the team is accessing and using the same software.
Vulcan is now using Evolution for its Supercut machine processing and to make all the adjustments required when changing window and door preps. Alongside this, EvoNET is enabling Vulcan to quickly and accurately calculate pricing and margins on every enquiry it receives, and to trace production and monitor stock.
Operations manager, Paul Walker, said: "With EvoNET's stock module, we can now see at a glance an accurate inventory of every item we have available. As a result, we've been able to eliminate our weekly stock take which is saving considerable amounts of time."