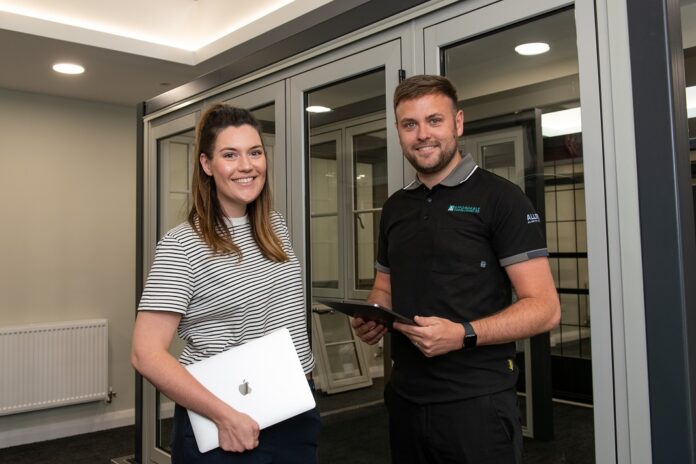 The Timberlook range by Affordable Window Systems is now available on Tommy Trinder's Framepoint app. The software company Tommy Trinder's patented Framepoint technology allows users to free draw windows and doors with their finger or mouse, just like sketching on a pad. Installers can show clients how new windows will look in their homes with a click.
The authentic details of the Timberlook are available to touch and show on the app, including traditional mortise and tenon joints, deep bottoms rails and traditionally proportioned Radlington cills. A range of authentic heritage ironmongery has also been uploaded to Framepoint to mirror Timberlook's premium Regency monkey tail and teardrop handles.
Amelia Gaughan, regional sales administrator at Affordable, said: "Framepoint makes it quick and easy for our customers to show off the premium features of Timberlook windows and doors. Having our Timberlook flush sash range available at the touch of a button is a game-changer."
Chris Brunsdon, founder and CEO of Timmy Trinder, explained his admiration for the Framepoint software. He said: "I must say there is a real wow moment when you touch and add a Regency monkey-tail peg stay to a Timberlook window in Framepoint."
Phil Myers, sales director of Affordable Window Group, said on the new partnership: "Teaming up with Tommy Trinder has been fascinating. The Framepoint platform makes it easy for installers to demonstrate the value of our carefully designed heritage products." In April, quotes using Framepoint software topped £100m.