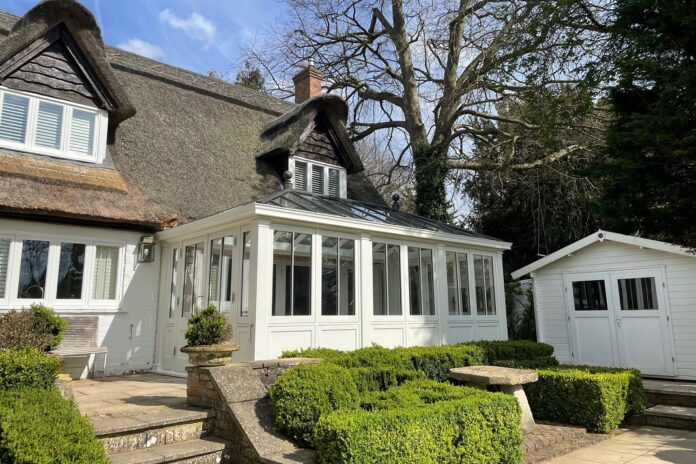 TuffX, manufacturers of toughened glass and other glass products, supplied safety glass to Hampton Conservatories for a project in Buckinghamshire. This was because Hampton Conservatories' regular suppliers were hit with delays.
The three-week job to install a medium-sized conservatory was expected to be a straightforward task for Hampton Conservatories, however, the build was hit by supply issues and delays ensued. Hampton Conservatories got in touch with TuffX for assistance.
Danny McIlreavy, of Hampton Conservatories, said: "We'd used TuffX before for our roof glass, so we went to them when we were having some short term supply issues with our other suppliers. We chose TuffX because we'd previously ordered conservatory roof glass from them and found them to be a very reliable company who meet the promise they make in terms of both quality and time scale. So now we're currently using TuffX for most of our jobs."
TuffX supplied 4mm toughened self-cleaning clear safety glass the project. Paul Higgins, commercial director at TuffX, said: "We pride ourselves on being able to help where others can't, and offering a service and quality that means our customers return to us time and time again."
The finished sapele mahogany hardwood conservatory makes an aesthetic orangery-style addition to the thatched house, adding another room to the property. You can read more about TuffX's involvement in other projects here.