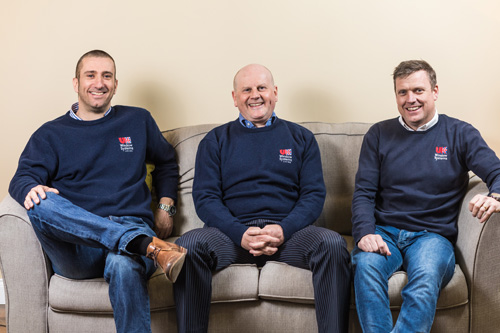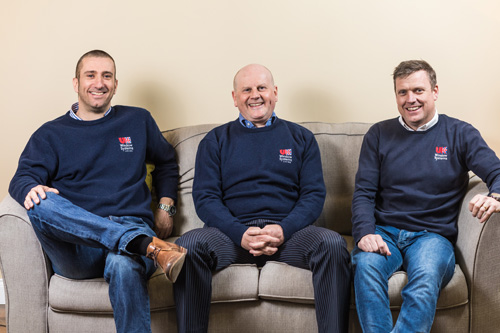 Stoke-on-Trent based fabricator, UK Window Systems, has been acquired by external investors who have introduced a new management team to the business. The company has been trading since 2003 and was originally set-up by partners, Gary Beech and Richard Barlow.
Gary remains in the business as operations director and will oversee the production and manufacturing of the company's products. Michael Armstrong has been newly appointed as managing director and will take care of the day-to-day running of the organisation. The pair have also been joined by Nick Holloway, previous sales director at Hallmark Panels Doors.
Michael commented on the acquisition: "The new management team took over the company in November 2016. UK Window Systems manufacturers two of the industry's leading profile systems Rehau and the Residence collection, along with a range of composite doors and the Ultraframe conservatory roofing system. The business has been totally understated for many years, an undiscovered gem and has a vast amount of potential.
"Year-on-year – since it's setup, the company has grown steadily with little marketing and sales effort, an incredible achievement considering the industry's austerity over previous years. With a new management structure in place, we are now quite excited with the prospect of developing the business, extending our market offering further by introducing new products and by servicing trade customers nationally," Michael added.
Nick Holloway commented: "I already had a close relationship with Michael from my previous role as sales director at Hallmark, so when he approached me to join the company it was too good of an opportunity to pass-by.
"The company has already undergone a complete transformation since I arrived in November 2016. It has been restructured to introduction new products, new resources to support the operational functions and seen a redesign of the manufacturing and trade-counter layout to offer more efficient supply for trade customers.
"I'm looking forward to being part of the company's development and helping to take it to greater heights in the industry. With the current potential and open-mindedness of its investors, it is a great time for customers to get involved."