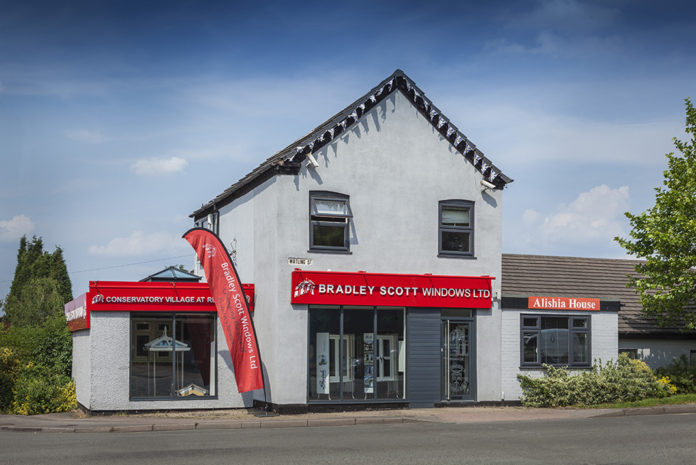 Tamworth-based installer, Bradley Scott Windows, has announced that it has changed over to Halo PVC-U systems and joined Independent Network (IN).
MD, Andy Farrington, commented: "We'd always enjoyed a good relationship with our previous supplier, so I was somewhat reluctant to make the change over – but I was particularly interested in the larger range of products and colour options available from Veka UK, as well as the support available from IN. Now we've made the switch to Halo and Veka UK via Listers, I don't have any regrets.
"Membership of Independent Network has proven to be a really valuable way to put potential customers at ease, especially when combined with the backing of Which? Trusted Traders. It highlights our commitment to quality and service, and we've already found it very helpful having Paul Stevens (technical support manager) on hand to chat through any issues.
"There's masses of help and advice at every stage, so there's a clear and cohesive 'journey to market'. We can tell our customers all about the quality of the raw materials manufactured into profile at Veka, and every stage of the fabrication process with Listers, right through to the final product installed in their home. We've now got technical support, datasheets, business advice, sales training, safety training, marketing materials and showroom advice… the list goes on.
"It's still early days, but I'd say that Veka UK ticks all the boxes for our business. It provides everything for Bradley Scott Windows, without being pushy or compromising the company's independence. And as part of IN, we get to share in all the benefits and guarantees of a national organisation, while still enjoying our hard-won reputation as a trusted, local firm."