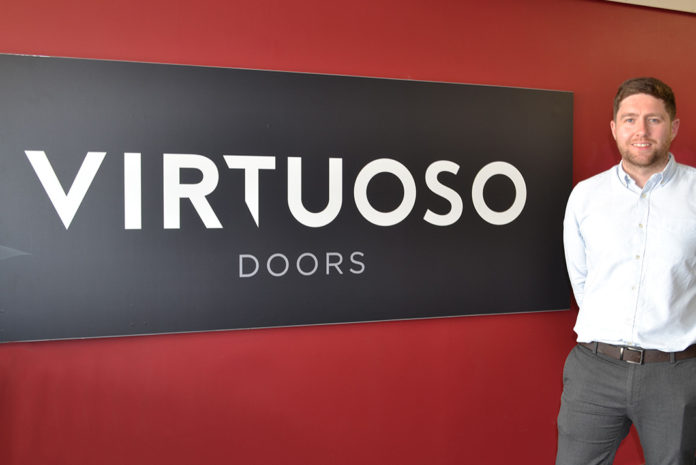 Virtuoso Doors has announced that it is on target to achieve growth of 40% by the end of the year.
Tony Craggs, managing director of Virtuoso Doors, explained: "This year has been all about building on the terrific success we achieved last year and it's been an incredible year so far for Virtuoso, with year to date sales well ahead of what we hoped for.
"Our recent investment in additional new machinery has given us the capacity that we need, and we've taken on more new people to satisfy the increased demand, so we're ready for a busy but very successful rest of the year. We hit a record-breaking month in October last year and we fully expect to beat this achievement during the upcoming seasonal period."
Virtuoso Doors has invested £1 million into specialist machinery, equipment and IT systems over the last two years and its factory is now reportedly equipped with the most up-to-date beam saws, CNC machines and edgebanders. The firm recently installed a Stuga Autocut sawing centre to provide additional production capacity.
Despite its impressive growth, Virtuoso Doors claims that it has consistently maintained its service and quality levels, with every single door subjected to a 48-point QC inspection process which covers every step of the manufacturing process before leaving the factory.
The company says that sales of the aluminium textured composite door, Virtu-AL have increased rapidly, particularly as the door is now available in an aluminium outer frame.
"We're incredibly proud of the success we've had as a business and also of the role that we've played in bringing pivotal new products, like Virtu-AL, to the market," added Tony. "With such positivity and success within Virtuoso, we're paving the way for another period of growth. We do have ambitious targets, but we're confident that we will achieve them and we can guarantee that this will all be without compromising on our very exacting standards of craftsmanship and service."