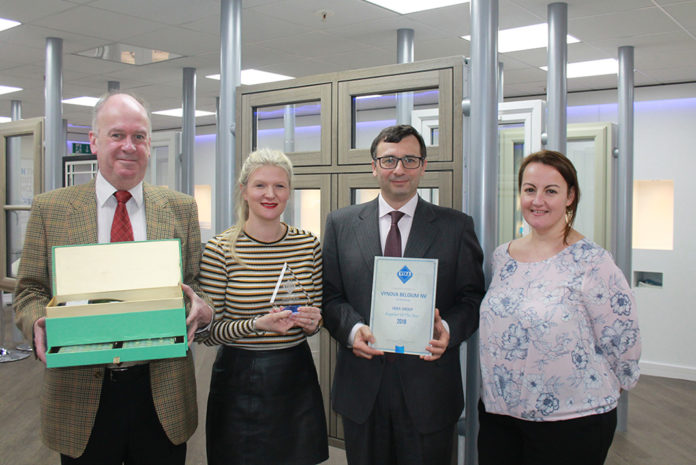 Vynova has secured the 'top spot' in Veka Group's fourth annual supplier of the year awards.
A European manufacturer of PVC resins, Vynova came first in the 'Raw Materials' category, as well as being named overall winner. Veka Group says that it only uses the highest quality raw materials and components for its PVC-U profile systems, and the company is proud to celebrate the suppliers that go 'above and beyond' in both product and service.
The annual awards recognise outstanding supplier performance in four categories: Raw Materials, Technical / In House Design, Ancillary and Consumables. While Vynova won for Raw Materials and came out top overall, EWS (Manufacturing) was named in the Technical/In House Design and Chick Plastics in the Ancillary categories respectively, and Poli-Film was the winner for Consumables.
Veka Group's purchasing manager, Nicola Woods, said: "Veka Group is the industry's leading manufacturer of PVC-U profile systems and has a reputation for quality and reliability, which could not be maintained without the support of our suppliers.
"The selection process to become a Veka Group supplier is rigorous, and then these carefully chosen partners undergo continuous, stringent monitoring to ensure our standards are upheld.
"This means we can closely monitor our supply chain and continue to provide the best possible customer experience."