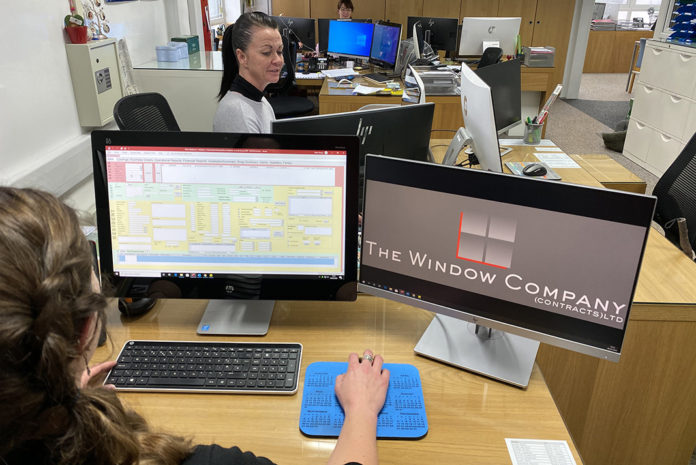 The Window Company (Contracts) says that a new 'phone popping' solution, similar to the type used by doctors, schools and top restaurants to enable them to accurately identify patients, parents and even diners when they call, is enabling it to deliver an even better service to clients in the social housing sector.
According to the award-winning commercial window and door installer, when a resident contacts the company at its HQ in Chelmsford, Essex, the person answering the phone can not only greet them by name, but also instantly see their address and exactly what work is required at their property. This is said to give the resident a new level of reassurance that they are dealing with a professional and efficient operation and makes the process of booking in appointments and surveys quicker and more efficient.
The Window Company (Contracts) says it has joined forces with two similarly agile local SMEs to deliver the bespoke telecoms system in 'record time and bang on budget'. The consultants on the project were Ontraq, who already provide IT support to The Window Company (Contracts), and the database interface was created by Metier.
David Thornton, chair at The Window Company (Contracts), says that using smaller, local businesses to provide both the database and telecoms infrastructure is proving the right choice: "We pride ourselves on providing a flexible, efficient service to our clients, without any of the unwieldy constraints which sometimes come from dealing with a big national company. That's what we look for in our suppliers too and we particularly value the fact that we can make changes and add features to our system with just one simple call to Metier."
Katie Thornton, director of compliance and administration at The Window Company (Contracts), who is responsible for managing the database, added: "This is just the latest example of our drive towards continual improvement. We can give a more personalised service to residents when they phone to book their survey or installation and save several seconds on every call because we don't have to manually interrogate the database. With more than 10,000 resident records now stored on our system, those seconds very quickly add up."