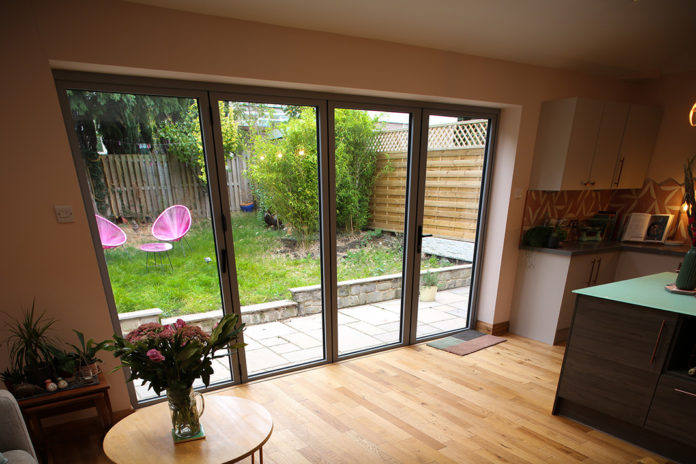 Following on from positive feedback received from its network of trade fabricators and installers, Senior Architectural Systems (SAS) says that its latest case study video features a 'glowing testimonial' from two very happy homeowners.
According to SAS, Ms Sexton and Mr Hillard, who live in Leeds, have joined dozens of domestic customers up and down the country who have chosen to 'ask for Ali' and benefited from the addition of an Ali Fold folding sliding aluminium door in their homes. As part of the couple's renovation of their kitchen and living space, they appointed Alphamet Aluminium to undertake the installation of the new aluminium folding doors and were said to be 'delighted' with both the service and the product.
The aesthetics of the aluminium doors was said to be a major selling point, enhanced by the choice of colour finishes available via Senior's in-house powder coating facility. The couple were also thrilled with the way the Ali Fold doors transformed their home, bathing the interior with light and providing uninterrupted views of their garden.
The practical advantages of the Ali Fold aluminium door system were also praised by the couple who have been impressed by how easy it is to use and in particular, by the flexibility of opening one or multiple door leaves to provide the desired level of access. Ali Fold's 'exceptional' thermal performance was highlighted as another important benefit, with the homeowners full of praise for how effective the doors are at retaining heat and contributing to a cosy interior.
With a life expectancy in excess of 40 years, Senior's Ali Fold aluminium doors have been designed to be easy to fabricate, install and maintain and are available as a folding sliding bi-fold style as well as both single and double doors.