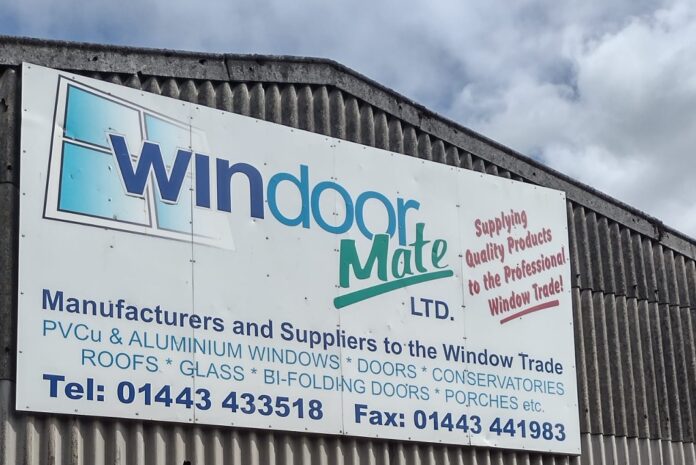 Leaders of Windoor Mate have partnered with Insight Data, a data supplier to businesses within the glass and glazing industry.
Windoor Mate is a south-Wales-based window and door manufacturer in Rhondda that supplies PVC products nationwide.
Insight Data is set to provide the company with real-time prospect data, aiming to help the team locate the most relevant customers as well as to generate new business.
"I'm thrilled to have joined forces with Insight Data," said Justin Breakwell, Windoor Mate's operations director. "With their real-time industry intelligence, they will play an integral role in our 2023 growth strategy.
"The Insight team were on hand to quickly recognise and respond to our business needs, and provide a database specifically tailored to our criteria with commendable efficiency."
The Windoor Mate team has acquired Insight Data's fenestration and local builder databases, providing the team with access to information about thousands of fabricator, installer and builder businesses.
"We've seen first hand how data can change the fortunes of businesses across the glass and glazing industry," said Aaron Solomon, Insight Data's sales manager. "Companies are kept one step ahead with Salestracker, our technology platform that equips our clients with dynamic data solutions to help target the most relevant prospects and generate new business opportunities.
"We're delighted to welcome another company on board, and support their ambitious growth strategy for 2023."
Insight Data is marketed as holding details for up to 80,000 decision maker contacts within the glazing and construction industry. "Teaming up with Insight Data is a fantastic way to help build a more successful, profitable and valuable business," they say. For more information, call 01934 808 293 or email hello@insightdata.co.uk.
Earlier this year, leaders of Insight Data reported a year-on-year rise in the number of aluminium fabricators across the UK, signalling increased popularity for aluminium products. Alex Tremlett, Insight Data's operations manager, said that the number of aluminium fabricators has increased by 3.5% between 2019 and 2023. Read our full report on this story for more detail.