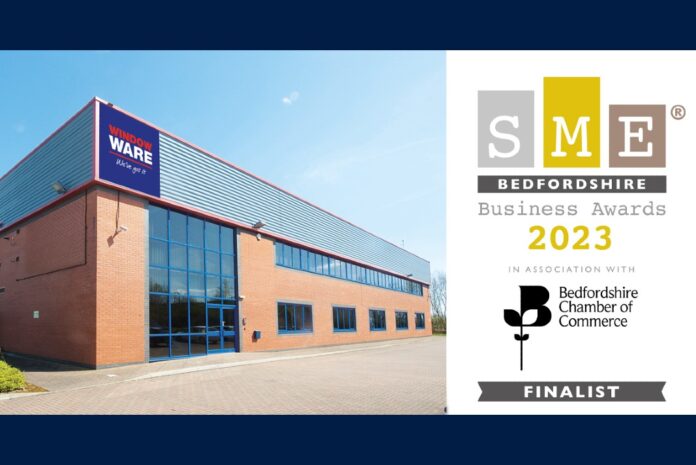 Window Ware has been shortlisted as a finalist in two categories of the 2023 SME Bedfordshire Business Awards: Employer of the Year and Website of the Year. Winners are due to be announced on 29 June.
The news follows last year's success for the Bedford-based door and window hardware provider, as the Window Ware team won the Service Excellence award last year and was named Overall Winner at the finals.
"Being nominated for awards like these is always a huge honour," said Sam Nuckey, Window Ware's managing director. "I'm delighted we have reached the final in two categories.
"We have an amazing team here at Window Ware and it is our privilege to make sure they feel valued, supported and happy in their roles.
"We want our employees to feel positive about their jobs and their workplace, because that kind of positivity is contagious and it helps to create stronger relationships and more productive experiences with our colleagues, brand partners and customers."
Sarah Binns, Window Ware's marketing director, added: "It is precisely because of our happy, hard-working team that we're even in the running for the second award for Website of the Year.
"Everyone pitches in to suggest improvements or new features, identify issues and test resolutions, and continually hone our online platform to turn our customers' digital wish lists into reality. It takes a team effort to create a great website!"
Every year, the SME Bedfordshire Business Awards aims to celebrate the success of local firms and highlight excellence in organisations across the county. The Window Ware team has been serving the window and door industry by supplying hardware, tools and consumables to businesses since 1987, helping to ensure fabricator production lines keep moving and trade counter shelves stay stocked. For more information, or to request a brochure, call 01234 242 724, email sales@windowware.co.uk or visit windowware.co.uk.