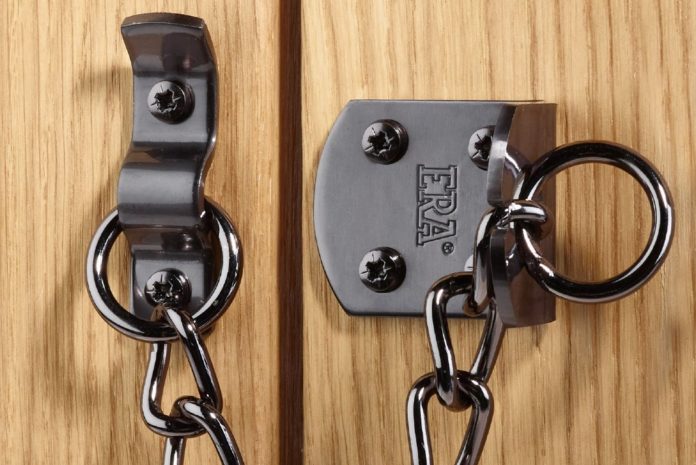 Leaders of ERA have renewed a partnership with Neighbourhood Watch for a seventh consecutive year. The move is aimed at helping to reduce crime and creating safer communities.
"Neighbourhood Watch has an incomparable influence on communities across England and Wales, so we are extremely proud to be supporting them in providing individuals with the very best crime prevention products and security advice," said Helen Downer, UK and Ireland president of ERA's parent company, Tyman.
As part of this year's partnership, the home security and fenestration component provider ERA has become the first official corporate sponsor of Neighbourhood Watch's Community Safety Charter, which forms a core element of the organisation's strategy for tackling antisocial behaviour and crimes in public spaces.
More than 1,320 organisations and individuals have signed up to the charter since it was created a year ago.
The partnership between ERA and Neighbourhood Watch, which has seen ERA become the organisation's primary smart security sponsor, demonstrates an ongoing commitment to making communities safer through product innovation and expert advice, the business' representatives have reported. The aim is to provide homeowners with the highest standards of protection and peace of mind, they added.
"As a leading provider of conventional security solutions and more recently smart security solutions, ERA supports us in assisting homeowners in advancing their security, which helps achieves better well-being and safer communities as a result," said John Hayward-Cripps, CEO of Neighbourhood Watch.
"We are thrilled to announce the extension of our close partnership with ERA to drive the very best crime prevention techniques and advice to ensure our members and all homeowners feel increased pride and satisfaction."
For further information about ERA's portfolio of security products, including the business' smart home range, visit eraeverywhere.com or contact the sales team by calling 01922 490 000 or emailing info@eraeverywhere.com. You can also read our previous report about the partnership between ERA and Neighbourhood Watch.