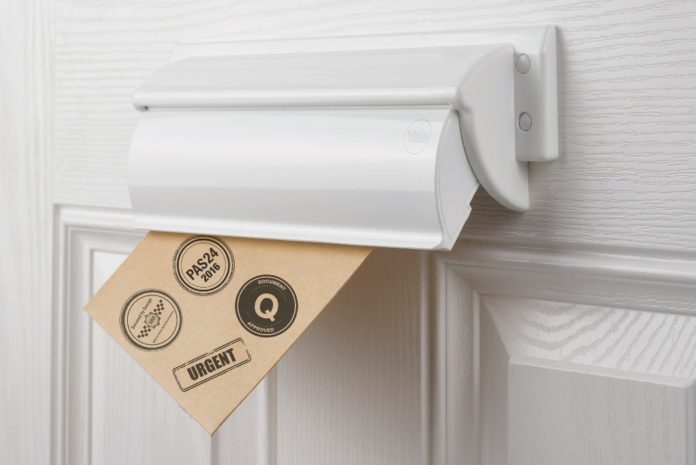 Yale Door and Window Solutions has sponsored National Home Security Month (NHSM) for a ninth consecutive year. NHSM is marked every October, aiming to raise awareness about home security and the importance of taking precautions to ensure that homes and loved ones are protected.
The campaign runs throughout this month, coinciding with the start of autumn, when the nights start to draw in and the clocks go back. The ONS Nature of Crime report revealed 76% of domestic burglaries in England and Wales were through a door, and that 24% of cases where entry was gained, the door was unlocked. Statistics such as these reinforce the need for awareness around home security.
Joint research by Co-op Insurance and Neighbourhood Watch in 2019 found that November was the month in which most burglaries take place. So, when the dark nights descend, it's important to have home security measures in place.
Paul Atkinson, Yale's managing director, said: "NHSM is a great initiative to get involved with. It takes place at a pivotal period for security sales, when people consider upgrading doors and windows. This presents a lucrative opportunity to installers and fabricators alike to raise awareness and engage with customers.
"Security products need to be safe, reliable and high-quality, performing exactly the roles required of them on doors or windows. We believe Yale is the best option, delivering not only products you know you can trust – but solutions at the cutting-edge of the latest technology and trends."
To ensure homeowners are prepared for the winter months ahead, the NHSM 2021 campaign will offer seasonal tips and advice, to let homeowners know how they can reduce their risk of being targeted by burglars. Throughout the month, topics including smart alarms, smart security cameras and smart door locks, the importance of having a secure front door, and the latest security standards will be covered.
For information about Yale Door and Window Solutions, and its full range of products, visit yaledws.co.uk or follow @YaleDWS on Twitter. For advice and information about NHSM, visit homesecuritymonth.com, or search for National Home Security Month on Facebook and Twitter (#NHSM21).