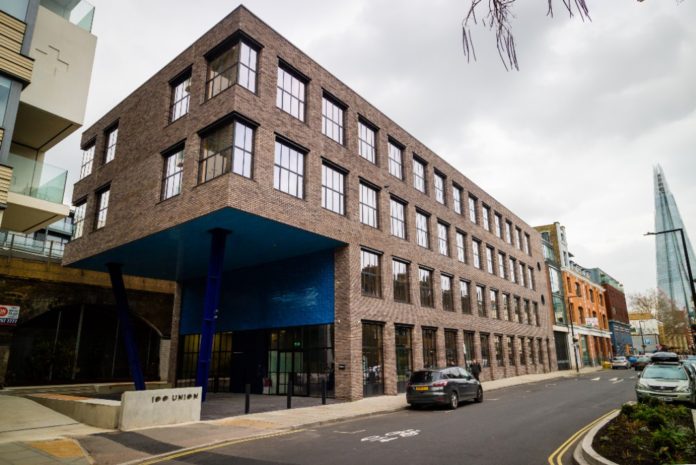 The roll out of the W50 TB thermally broken steel frame system has reportedly been gathering pace, as building activity across the UK recovers from the disruption of the pandemic. The system 'captures the classic appearance of the ubiquitous W20 profiles, while delivering contemporary standards of energy performance', its manufacturer claims.
First introduced in 2016, W50 TB windows and doors are now being offered by most members of the Steel Window Association (SWA), and are finding applications in both high specification projects and the refurbishment of larger properties, including hotels, offices and public buildings. While the modern system – developed by the SWA in conjunction with European profile manufacturer, Ottostumm – echoes the 'distinctive' sightlines of the old W20 frames and offers similar light transmission to the building interior, the high-density polyurethane thermal break, along with the flexibility to incorporate high-performance glazing units up to 37mm thick, deliver greatly improved energy performance.
Having been tested during the early development stages to deliver a U-value of 1.5 W/m²K, the use of higher performance glass, warm edge spacer bars and argon or krypton gas filling can reduce this down much closer to a figure of 1.1 W/m²K. Meanwhile, hot dip galvanising and an extremely tough, factory-applied Interpon D polyester powder coat finish helps to ensure a long, low-maintenance working life, in addition to steel windows' renowned strength and security characteristics.
The traditional 'stepped leg' profiles can be employed to produce single or double casements, as well as side hung and bottom hung options, which are fitted with dual EPDM gaskets, to achieve an air permeability performance of 600Pa, and to meet Class Four standards. W50 TB windows and doors also offer 'very good' acoustic performance.
Paul Cox, commercial manager for the steel window and door manufacturer, West Leigh, which is an SWA member, said: "As well as the refurbishment of warehouse type and other older properties, we are also seeing the W50 TB systems being specified for a variety of new-build projects, including very large extensions to residential properties, and opening up the backs of homes to link with the gardens. The range offers a lot of options, including in terms of thermal performance and the choice of different vents."
The SWA covers the whole of the UK, with a membership able to carry out the full range of projects from the restoration of early metal windows through to the creation of large span fenestration solutions suiting modern, minimalist architecture.
For further information about the Steel Window Association, visit steel-window-association.co.uk.